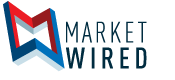 Veterans Experience Unique, Adventure-Based Course Offered by COD in the Rockies
/EINPresswire.com/ -- GLEN ELLYN, IL--(Marketwired - August 26, 2016) - During a new College of DuPage class, veterans explored concepts of leadership, conflict management and personal development while backpacking through the Rockies.
The Veterans Rockies Encounter class, which was funded through the College Foundation's Resource for Excellence grant program, gave nine COD students who are military veterans a unique setting in which to earn credit. For one week this summer, the group traversed mountain trails while building trust and developing skills.
"The intense backpacking experience in the Rockies created the perfect atmosphere to encourage veterans to work on their communication skills and collaborate in a natural, interactive way," said Marco Benassi, Professor of Speech Communication at College of DuPage, who co-led the class with Gib Egge, Field Studies Instructor, and Jose Alferez, Manager of Veterans Student Services at COD. "It helped them transition teamwork and leadership skills built in the military through an adventure-based civilian setting. They began sharing vivid personal experiences and bonded as they talked about painful and powerful experiences with the teams and leaders they served with in Iraq and Afghanistan."
The Resource for Excellence grant program provides funding to test new ideas, pilot new programs or methods, or conduct research. Funding for the Veterans Rockies Encounter was used to create the COD Veterans Expedition and Teambuilding (VET) Scholarship, and recipients used the scholarship to cover all trip fees (excluding tuition).
In developing the class through the Field and Experiential Learning program, Benassi approached Alferez in order to incorporate the transitional aspect of returning to civilian life into the curriculum.
"Veterans face a variety of obstacles when they return, whether it's with higher education or simply readjusting to their lives," said Alferez, a former Marine who served in Iraq. "Sometimes they re-enlist because they can't make it over those obstacles. One of the big themes of the trip was reintegration, or how you reconnect with your family and continue with your studies."
The class, which fulfilled either the Contemporary Life Skills or speech requirement for an associate's degree, met once before the seven-day, six-night trip. On the first day in Colorado, Benassi held a roundtable discussion that allowed everyone to talk about their upbringings and military service.
"I've worked with many student veterans over the years, and this was my first experience having them all together as a group," Benassi said. "Though most of them didn't know each other, there was an instant respect and common bond. They would all laugh and nod knowingly as stories and experiences were shared. You could see how rare this was for them to be with others who chose to serve. It felt like an advanced course. They worked together seamlessly, giving and taking leadership, willing to do whatever was necessary to make the experience run smoothly."
Benassi said two moments stood out among many memorable ones.
"At one point, as we were discussing Aristotle's pathos and logos, one student talked about how in the military they were taught to disregard emotion," he said. "If the military wanted us to have emotions, he said, they would have issued them. Then, he said, we have to come home and be husbands and fathers and brothers and work with people who have no idea what we've been through, and it makes adjusting back to normal life incredibly difficult.
"On the final day of the experience as I was processing with small groups, I was struck by how the men were so impressed with the women on our experience. They said they had very little contact with women in the military and developed huge respect as they witnessed the strength, determination and leadership on our experience. The women were also struck by the professionalism and respect they were accorded by the men in our class. Gender barriers dissolved and they were truly one group valuing all its members equally."
Jessica Ouellette of Aurora, who served in the U.S. Navy and is currently in the U.S. Navy Reserve, was drawn to the class because it pushed her outside her comfort zone.
"I've never been to Colorado and never been backpacking before," she said. "I think all veterans can agree that we share a special bond between us. We went through similar situations in the service so it is really easy for us to connect and build relationships.
"The class was amazing! I knew it was going to be a challenge, but it exceeded my expectations. I was also surprised at how well we did. We really worked well as a team to motivate each other and our communication was exceptional. I was also very thankful that I walked out of that experience with 11 new friends."
Benassi and Alferez will apply for another Resource for Excellence grant and hopes to offer the class again next May.
"It was among the most rewarding experiences I've had in my 30 years at the College," Benassi said. "The Vet Scholars were the most gracious, conscientious students I've encountered, filled with gratitude for this opportunity. It was an honor to work with students who've sacrificed so much for all of us, and I cannot thank the College of DuPage Foundation enough for their support."
Alferez applauded the creative educational approach geared toward veterans.
"You can't put a price on an experience like this," he said. "It reminded me that we need to continue our work in helping veterans succeed. The class is one of the highlights of what I've done in Veterans Services."
For more information about Veterans Services, email veterans@cod.edu, or call (630) 942-3814. For more information about Field and Experiential Learning, visit www.cod.edu/academics/field or call (630) 942-3509.
College of DuPage is an accredited community college that serves more than 29,000 students each term. The College, which grants nine associate degrees and more than 170 certificates in 100 areas of study, is the second largest provider of public undergraduate education in Illinois.
The following files are available for download:
Vice President for Marketing and Communications
Joe Moore
(630) 942-2371
moorej7718@cod.edu