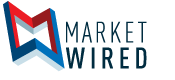 Vancouver Box Printer Offers Wholesale Custom Mailers to Woo SubComs
Vancouver box printer offers branded boxes wholesale to meet the growing SubCom trend
/EINPresswire.com/ -- VANCOUVER, BC--(Marketwired - August 26, 2016) - Racer Boxes in Vancouver is proud to announce the ability to order custom mailers at wholesale prices. This initiative was taken to meet the rising popularity of SubCom services. For more, go to: http://racerboxes.com/blog/subscription-box-marketing-custom-mailers/
What the heck is SubCom? For those of you wondering, SubCom is a mash-up of subscription and commerce, or in this case Ecommerce. Remember the Columbia House Record Club? Well, it's the same principle with brand new packaging. Subscription Ecommerce has become all the rage and the service offerings range from razors to underpants.
BarkBox, for instance, grew from 1,500 to 55,000 customers in just one year -- with over 95% retention. While 55,000 may not sound huge, one has to consider that most are loyal monthly customers, signing up for 6-12 months of service at a time.
What makes the SubCom model stand out is its embedded marketing strategy. You can't separate the product from the marketing and branding. Even if your box is packed with other branded products -- which is common -- it creates a gestalt where the sum of the whole is greater than its parts.
This means that when customers receive your box, all of the products in the box are part of your product. The parts included are psychologically wrapped up as a part of your brand.
The Gestalt Effect is what makes creating branded packaging such an important part of the subscription box marketing strategy. When it comes to ordering custom mailers and boxes for your SubCom, everything from the outside to the inside of your mailer needs to be thought out and customized.
If you're looking for custom mailers for use as subscription boxes, contact Racer Boxes in at (604) 270-8205. We manufacture die-cut mailers and sell wholesale from Vancouver BC and across the lower mainland.
About the Company
Founded in 1991 by two Hong Kong immigrants, Racer Boxes began as a printing service in Richmond before evolving into the reputable and successful box company it is today. As manufacturers of all types of boxes -- moving boxes, storage boxes, and shipping boxes -- Racer Boxes has demonstrated real outside-the-box thinking. They've expanded their product line to cater to the food and fashion industry by creating special boxes for seafood packaging, display, and other specialty niches. Their office is located at 5700 Cedarbridge Way in Richmond, British Columbia.
For more information, call 604-270-8205 or visit the company website at http://racerboxes.com.
Racer Boxes
Michael Teng
604-270-8205
Company Website: http://racerboxes.com

EIN Presswire does not exercise editorial control over third-party content provided, uploaded, published, or distributed by users of EIN Presswire. We are a distributor, not a publisher, of 3rd party content. Such content may contain the views, opinions, statements, offers, and other material of the respective users, suppliers, participants, or authors.