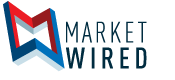 Enssolutions Group Announces First Quarter Financial Results
/EINPresswire.com/ -- TORONTO, ONTARIO -- (Marketwired) -- 08/26/16 -- Enssolutions Group Inc. (NEX: ENV.H) (OTC PINK: NSLSF) ("Enssolutions" or the "Company"), a manufacturer and distributor of an environmentally responsible emulsion product for a wide variety of industrial and commercial market demands, is pleased to announce the filing of its Interim Unaudited Consolidated Financial Statements for the three and six months ended June 30, 2016, and the comparative 2015 second quarter along with management's discussion and analysis.
Financial Results
Certain of the Company's financial results for the three and six month periods ending June 30, 2016 and June 30, 2015 are presented in the table below (expressed in Canadian dollars):
                               For the Three Months    For the Six Months                                  Ended June 30,         Ended June 30,                              ----------------------------------------------                                    2016       2015        2016        2015                              ----------------------------------------------Revenue                        $ 898,432  $ 888,570  $1,279,421  $1,045,713Operating loss                  (173,885)  (311,181)   (817,213)   (761,357)                              ----------------------------------------------                              ----------------------------------------------Net loss                        (210,045)  (291,802)   (891,810)   (739,882)                              ----------------------------------------------Basic and diluted loss per share                                 -         (0)         (0)         (0)                              ----------------------------------------------                              ----------------------------------------------
As of June 30, 2016 and December 31, 2015, the Company's financial conditions are presented in the table below:
                                                               December 31,                                               June 30, 2016           2015                                              ------------------------------Assets                                           $ 1,264,652    $ 1,054,385Liabilities                                      $ 6,239,079    $ 5,134,601Shareholders' deficit                            $(4,974,427)   $(4,080,216)
The Company's consolidated financial statements and MD&A for the period ended June 30, 2016 are available at www.sedar.com.
About Enssolutions
Enssolutions manufactures, distributes and applies environmentally responsible products to meet a wide variety of industrial and commercial market demands. Enssolutions provides engineered environmental solutions for mine tailings control, process dust and erosion control, granular stabilization, road construction/maintenance and stockpile sealing. It has production facilities in Beamsville, Ontario and Glendale, Arizona that service some of North America's largest mining, steel, cement, and road construction/maintenance companies as well as numerous public road authorities.
For more information on Enssolutions, please visit www.enssolutions.com.
Certain information in this news release constitutes forward-looking statements. When used in this news release, the words "may", "would", "could", "should", "will", "intend", "plan", "anticipate", "believe", "seek", "propose", "estimate", "expect", and similar expressions, as they relate to the Company, are intended to identify forward-looking statements. In particular, this news release contains forward-looking statements with respect to, among other things, business objectives, expected growth, results of operations, performance, business projects and opportunities and financial results. These statements involve known and unknown risks, uncertainties and other factors that may cause actual results or events to differ materially from those anticipated in such forward-looking statements. Such statements reflect the Company's current views with respect to future events based on certain material factors and assumptions and are subject to certain risks and uncertainties, including without limitation, changes in market, competition, governmental or regulatory developments, general economic conditions and other factors set out in the Company's public disclosure documents. Many factors could cause the Company's actual results, performance or achievements to vary from those described in this news release, including without limitation those listed above. These factors should not be construed as exhaustive. Should one or more of these risks or uncertainties materialize, or should assumptions underlying forward-looking statements prove incorrect, actual results may vary materially from those described in this news release and such forward-looking statements included in, or incorporated by reference in this news release, should not be unduly relied upon. Such statements speak only as of the date of this news release. The Company does not intend, and does not assume any obligation, to update these forward-looking statements. The forward- looking statements contained in this news release are expressly qualified by this cautionary statement.
Neither the TSX Venture Exchange nor its Regulation Services Provider (as that term is defined in the policies of the TSX Venture Exchange) accepts responsibility for the adequacy or accuracy of this release.
Contacts:
Enssolutions Group Inc.
James D. Staudohar
Interim Chief Executive Officer
(877) 520-6767
jims@enssolutions.com
www.enssolutions.com



EIN Presswire does not exercise editorial control over third-party content provided, uploaded, published, or distributed by users of EIN Presswire. We are a distributor, not a publisher, of 3rd party content. Such content may contain the views, opinions, statements, offers, and other material of the respective users, suppliers, participants, or authors.