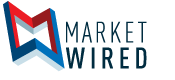 Burnaby Physiotherapy Shares the Best Core Exercise
Exercise used for lower back pain doubles as effective core exercise
/EINPresswire.com/ -- BURNABY, BC--(Marketwired - August 26, 2016) - Absolute PhysioCare & Sports Rehab, a Burnaby-based physiotherapy clinic, has a secret for exercise and health enthusiasts. The Pallof Press is an incredibly effective exercise that actually helps strengthen and condition the core. For more, go to: http://www.burnabyphysiocare.com/blog/the-pallof-press-best-core-exercise-training/
The core is much more than your rectus abdominus (6 pack muscles) and obliques. It is made to resist trunk extension, posterior pelvic tilt and transmit rotary forces (rotation and anti-rotation). It is the connection between your upper and lower extremities when transferring forces -- think of swinging a baseball bat.
"The Pallof Press, named for physiotherapist John Pallof, delivers the best bang for your buck as a core exercise," says clinic representative Robbi Basran. "One of my favourite aspects of this exercise is its versatility. It can be done by anyone, in many different positions/stances and anywhere. You only need a resistance band."
The blog contains photographs and instructions of how to do the Pallof Press:
Assume an athletic position: feet shoulder width apart, chest out, shoulders back.


Control the movement -- you shouldn't be on the verge of passing out. Fully extend your arms and pause for 1-2 seconds, resisting any twisting or rotation.


Return back to the starting position, generally the sternum.
About the Company
Absolute PhysioCare & Sports Rehab is a cutting-edge, multidisciplinary physiotherapy clinic located in Burnaby, close to Vancouver, BC. The company's focus is on providing its clients with the highest standard of care to help them achieve optimum wellness and quality of life. Apart from providing personalized therapy plans, the company also offers its clients physiotherapy, massage therapy, chiropractic care, orthotics, acupuncture, custom bracing, compression hosiery, vestibular rehabilitation, women's health, bike fitting, active rehabilitation services, and gymnasium facilities.
For more information, log on to http://www.burnabyphysiocare.com/
Absolute PhysioCare & Sports Rehab
Shaila Jiwa
604.558.2273
Company Website: http://www.burnabyphysiocare.com/

EIN Presswire does not exercise editorial control over third-party content provided, uploaded, published, or distributed by users of EIN Presswire. We are a distributor, not a publisher, of 3rd party content. Such content may contain the views, opinions, statements, offers, and other material of the respective users, suppliers, participants, or authors.