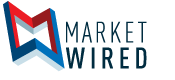 When Hotels Become Hotel Hell: New Study
Travel-Intel Looks at a Recent Etiquette Study to Find Out What Turns a Happy Vacation Into a Holiday From Hell
/EINPresswire.com/ -- SAN FRANCISCO, CA--(Marketwired - August 26, 2016) - As Americans round out their summer vacation plans this month and prepare for a sobering fall season to come, an etiquette study recently released by Expedia sought to find out just what makes a vacation a vacation or turns it into a vacation to regret.
Not surprisingly, Inattentive Parents as a category topped the list of the ten least popular behaviors to encounter in fellow guests during a hotel stay. Hallway Hellraisers took second place in a comprehensive questionnaire that brought attention to the most common peeves guests were likely to experience.
The study is detailed in the latest issue of Travel-Intel, a weekly publication sent to 103,000 travel agents in North America and posted on Tours.com for travel consumers to read.
The publication also looks at Wellness Travel, which is reaching new heights of popularity as a vacation genre and now representing some 15 percent of all global tourism.
Eco-tourism, too, is growing and one destination that is seeing that growth is the Galapagos Islands. However, as most tourists choose to see the islands through a cruise tour, they miss much of the Darwinian splendor that a stay in the Galapagos can create.
Travel-Intel looks at Pikaia Lodge, a small, very luxurious and ecologically advanced property on remote Santa Cruz island. Guests wander the inlets of the Galapagos in a private yacht and stay on the island surrounded by stars, giant tortoises and nature undisturbed. Pikaia Lodge is a member of the exclusive Kurtz-Ahlers collection of luxury hotels, resorts and destination specialists.
In other articles, Travel-Intel spotlights Norwegian Airline's fast growth as possibly the least expensive way to fly from US gateways to Europe, looking at its new route from LAX to CDG in Paris and its precious aura app, that lets would-be flyers match their inner vibration with the right city in the airline's route system.
Finally, Travel-Intel looks at "Frozen," the Disney hit that is to become a hot new show on the Disney Wonder this fall; and also highlights what luxury travel agents are voting in as their top selling hotels and venues around the world. Travel-Intel has the list.
Travel-Intel is written by travel industry journalists and focuses on changing trends in travel. Stories come from a variety of places and positions, whether travel industry conferences and expos, or onsite at popular hotels, exotic resorts, cruise ships and ports, and destinations near and far. Current issues and archives can be viewed at www.travel-intel.com.
"We know travel, know the travel industry, know what agents are selling and what clients are requesting," says Lark Gould, content editor for Travel-Intel. "So we make sure travel consultants are armed with the information their clients are seeking and travelers who are doing their initial investigations have good information and news on their chosen travel destinations."
As a veteran travel journalist who has been covering the travel industry for more than 30 years, Lark Gould puts her incisive perspective into the weekly publication, with features and news updates, and also "packages" issues that present great travel deals to be found at hotels and resort locations worldwide. Travel-Intel can be viewed as a stand-alone publication on Tours.com. Gould publishes travel columns and stories for Barclay's Travel Community, the Washington Times, Business Travel Executive, GoBankingrate.com and Business Traveler USA, as well as eTravel.news and Larkslist.
About Tours.com -- the parent company of two well-established tourism websites and three trade newsletters. Tours.com, The only Worldwide Directory of Tours and Vacations, provides a deep and searchable database of tour and vacation operators. Sightseeing.com is the resource for local sightseeing and attractions worldwide. Trade newsletters include Travel-Intel a weekly compendium of research and packages for North American retail agents and Sightseeing News & Views -- highlighting the most interesting developments in sightseeing, attractions and travel brands and VR Tourism News -- the first VR newsletter for the travel industry. Tours.com celebrated its 20th anniversary in 2015.
Image Available: http://www.marketwire.com/library/MwGo/2016/8/26/11G111983/Images/LARK_HEAD_SHOT_FOR_TRAVEL_INTEL-d7a8ad7a60bf92d59394ffeb2bb76346.jpg
Press Contact:
Maria Polk
maria@tours.com
Phone 415-786-9108

EIN Presswire does not exercise editorial control over third-party content provided, uploaded, published, or distributed by users of EIN Presswire. We are a distributor, not a publisher, of 3rd party content. Such content may contain the views, opinions, statements, offers, and other material of the respective users, suppliers, participants, or authors.