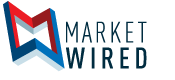 Solutran Successfully Completes FNS Assessment of SNAP System
/EINPresswire.com/ -- MINNEAPOLIS, MN--(Marketwired - August 26, 2016) - Solutran is pleased to announce it has successfully passed the Food and Nutrition Service (FNS) Assessment of its Electronic Benefits Transfer (EBT) issuance system. The assessment took place in June with the purpose of testing Solutran's S3™ system's readiness in its core electronic benefit issuance system functionality. The scope of the test included Supplemental Nutrition Assistance Program (SNAP) and Temporary Assistance for Needy Families (TANF) capabilities.
"Our successful FNS assessment is a significant and timely milestone for Solutran," stated Barry Nordstrand, Solutran CEO. "This assessment demonstrates that Solutran is ready to support the EBT industry with our new and innovative technologies."
The FNS assessment evaluated Solutran's S3™ EBT processing system through live testing. Over 2,600 test scripts were completed to validate the systems functionality under all possible user scenarios. A team of FNS professionals performed all testing with the assistance of a third party evaluation firm, DRT Strategies, Inc.
Online WIC, SNAP, and TANF programs are already implementing Solutran technology to support their electronic delivery of benefits to eligible participants. Solutran's proprietary S3™ technology utilizes 'active/active' processing in dual data centers to achieve 99.999% uptime and layered security defenses to keep cardholder and program data protected.
"We have worked hard to create a highly functional system with a user-friendly interface and we look forward to refining our State end user application experience for our upcoming SNAP User Acceptance Testing," stated Lorna Ballard, Solutran manager of EBT operations and client implementation.
In 2016, Solutran has processed over 17 million EBT transactions representative of nearly $500 million in food purchased at more than 2,500 retailers. Solutran has provided processing support for WIC programs since 1989 across 61 state and Inter-Tribal Organizations WIC programs across the country. For more information, visit www.Solutran.com.
About Solutran
Solutran is a leading national payments processor with state-of-the-art Electronic Benefits Transfer (EBT) technology and a long-standing reputation for excellence in customer service in high-volume payment transactions. Since 1982, Solutran has provided corporations and financial institutions with customized solutions including private sector EBT programs called Healthy Savings®, depository processing, check conversion services, controlled disbursement services, returned check management, and WIC payment processing. Solutran is committed to developing and providing solutions for the ever-changing needs of various EBT industries.
Contacts:
Danielle McCallum
763.519.7215
dmccallum@solutran.com

Brenda Berry
913.220.2263
bberry@solutran.com

EIN Presswire does not exercise editorial control over third-party content provided, uploaded, published, or distributed by users of EIN Presswire. We are a distributor, not a publisher, of 3rd party content. Such content may contain the views, opinions, statements, offers, and other material of the respective users, suppliers, participants, or authors.