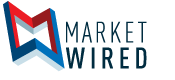 Simlatus Receives Purchase Order From Private Label
SIML Completes Final Shipment for Fiber Group Order
/EINPresswire.com/ -- GRASS VALLEY, CA -- (Marketwired) -- 08/26/16 -- Simlatus Corporation (OTC PINK: SIML) -- announces today that the final 20 Innovation 16x1Video/Relay Router units were shipped for Fiber Group, Inc. on August 16, 2016, while Ensemble Designs, Inc. gives Simlatus a new purchase order for a series of AMF-100-ENS units used for audio signal distribution for one of their customers.
Chairman and co-founder Bob Stillwaugh stated, "We are proud of the dedication and hard work by our professional staff, and as a result we completed this $50,000 order in a timely manner while continuing to provide quality product and personal service, as we have for a number of years." The completion of this order should prompt future orders of similar applications for commercial and government customers that require high-end video security in their facilities.
Our private label customer, Ensemble Designs, Inc. submitted a new purchase order for our AMF-100-ENS units. Ensemble was established in 1989 by a former television station engineer who had a history of designing and building video equipment. As the company has grown, more former TV station engineers have joined Ensemble Designs and this wealth of practical experience fuels the company's innovation today. A few of their clients include BBC, CBS, ESPN and DirecTV. You can learn more about our private label at www.ensembledesigns.com
We are ramping up the building & testing of our new broadcast product "Sync-Pal"; once completed, this will be added to our Simlatus Product List as well as our website. Go to www.simlatus.com to find out more. Our continued efforts on exciting and innovative products is paramount in our potential success. COO Mike Schatz explains, "Even though we will continue to market and manufacture our existing products, sold primarily to the Broadcast Industry, the future of Simlatus will be the development of its Augmented and Virtual Reality Device Industry. This market is expected to grow to over $150 billion. Initial market research and strategy will be directed to AV Integrators and 2 Step Distributors."
ABOUT SIMLATUS: www.simlatus.com
Simlatus Corporation designs, manufactures and sells audio and video broadcast equipment worldwide. Our engineers build and thoroughly test these items in-house while we provide exceptional service and our products are built to the highest professional standards and rugged design. The company has a current expanding revenue base in the broadcast industry with long-term national and international distribution. The current customers of our products include large broadcast giants such as CBS, NBC, ABC, FOX, ESPN and DIRECTV, plus the many smaller broadcast customers which include religious facilities, international broadcast facilities and colleges, as well as various radio stations. The new product designed in augmented/virtual reality markets allow the company to capitalize in this $120B growing industry.
Safe Harbor for Forward-Looking Statements: This news release includes forward-looking statements. While these statements are made to convey to the public the company's progress, business opportunities and growth prospects, readers are cautioned that such forward-looking statements represent management's opinion. Whereas management believes such representations to be true and accurate based on information and data available to the company at this time, actual results may differ materially from those described. The Company's operations and business prospects are always subject to risk and uncertainties. Important factors that may cause actual results to differ are and will be set forth in the company's periodic filings with the U.S. Securities and Exchange Commission.
Investors:
Gary B. Tilden
CEO
Simlatus Corporation
(800) 390-8446
www.simlatus.com



EIN Presswire does not exercise editorial control over third-party content provided, uploaded, published, or distributed by users of EIN Presswire. We are a distributor, not a publisher, of 3rd party content. Such content may contain the views, opinions, statements, offers, and other material of the respective users, suppliers, participants, or authors.