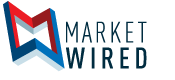 Avante Logixx Inc. to Release Results for Quarter Ended June 30, 2016 After Market Close on Thursday, August 25, 2016
/EINPresswire.com/ -- TORONTO, ONNTARIO -- (Marketwired) -- 08/24/16 -- Avante Logixx Inc. (TSX VENTURE: XX) ("Avante") is pleased to announce it will release its financial results for the quarter ended June 30, 2016 after market close on Thursday, August 25, 2016 and a news release will be disseminated at that time.
Further, Avante will be hosting a conference call to discuss the aforementioned quarterly results on Monday, August 29, 2016 at 8:30 AM EST. Dial in details are as follows:


Local - (+1) 416-764-8658
Toll Free - (+1) 888-886-7786
Conference ID: 92493624

Playback details below, available till September 12, 2016:
Toronto - (+1) 416-764-8692
Toll Free - North America - (+1) 877-674-7070
Playback Passcode - 493624#


About Avante Logixx
Avante Logixx Inc. (TSX VENTURE: XX) is a Toronto based security, monitoring, system integration and technology company. Its subsidiaries, Avante Security Inc. (www.avantesecurity.com), INTO Electronics Inc., (www.intoelectronics.com), LVS Inc. (www.lvssecurity.com), and the recently acquired City Wide Locksmiths Ltd. (www.citywidelocksmith.ca) together provide best in class security systems and services for residential and commercial clients, and high-rise condominium applications, with industry leadership in designing and installing complex security systems, access control, intelligent video analytics, high-end lock services and smart home automation. Avante's group of companies strives to be best in class in each of its verticals including an industry leading rapid alarm response offering combined with alarm system and live video analytics monitoring. Avante's Executive Services team provides unparalleled end-to-end security solutions for high profile and high net worth families to ensure their safety in a comprehensive yet discrete manner, including an executive transportation option. Avante's International Travel Security team helps corporations protect traveling employees working abroad in medium/high risk jurisdictions and has executed travel details in over 60 countries. Avante continuously develops innovative products and applications within its core competencies. Please visit our website at www.avantelogixx.com and consider joining our investor email list.
FORWARD LOOKING STATEMENTS
All statements in this press release, other than statements of historical fact, are "forward looking information" with respect to Avante within the meaning of applicable securities laws. Forward-looking information is often, but not always, identified by the use of words such as "seek", "anticipate", "plan", "continue", "planned", "expect", "project", "predict", "potential", "targeting", "intends", "believe", "potential", and similar expressions, or describes a "goal", or a variation of such words and phrases or state that certain actions, events or results "may", "should", "could", "would", "might" or "will" be taken, occur or be achieved.
Forward-looking information is subject to a variety of known and unknown risks, uncertainties and other factors that could cause actual events or results to differ from those expressed or implied by the forward-looking information, including, without limitation, the list of risk factors identified in Avante's Management Discussion & Analysis (MD&A) and other continuous disclosure, which list is not exhaustive of the factors that may affect any of Avante's forward-looking information. In connection with the forward-looking statements contained in this and subsequent press releases, Avante has made certain assumptions about its business and the industry in which it operates and has also assumed that no significant events occur outside of Avante's normal course of business. Although management believes that the assumptions inherent in the forward-looking statements are reasonable as of the date the statements are made, forward-looking statements are not guarantees of future performance and, accordingly, undue reliance should not be put on such statements due to the inherent uncertainty therein. Avante's forward-looking information is based on the beliefs, expectations and opinions of management on the date the statements are made, and Avante does not assume any obligation to update forward-looking information, whether as a result of new information, future events or otherwise, other than as required by applicable law. For the reasons set forth above, readers should not place undue reliance on forward-looking information.
Neither the TSX Venture Exchange nor its Regulation Services Provider (as that term is defined in the policies of the TSX Venture Exchange) accepts responsibility for the adequacy or accuracy of this release.
Contacts:
Avante Logixx Inc.
George Rossolatos
CEO
(416) 923-6984 x221
george@avantelogixx.com

Avante Logixx Inc.
Leland Verner
Chairman
(416) 823-7474
leland@avantelogixx.com



EIN Presswire does not exercise editorial control over third-party content provided, uploaded, published, or distributed by users of EIN Presswire. We are a distributor, not a publisher, of 3rd party content. Such content may contain the views, opinions, statements, offers, and other material of the respective users, suppliers, participants, or authors.