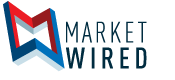 Plicit Capital Corp. Files Filing Statement and Receives TSXV Conditional Approval Regarding Qualifying Transaction With 3D Signatures Inc.
CALGARY, AB--(Marketwired - August 24, 2016) - Plicit Capital Corp. (TSX VENTURE: PLP.H) ("Plicit" and/or the "Company"), a capital pool company, is pleased to announce that it has filed a filing statement (the "Filing Statement") regarding its proposed qualifying transaction (the "Qualifying Transaction") with 3D Signatures Inc. ("3D") and received conditional approval from the TSX Venture Exchange ("TSXV") for the Qualifying Transaction.
In connection with the Qualifying Transaction, the Company will acquire all of the issued and outstanding securities of 3D by way of a three-cornered amalgamation whereby 3D will amalgamate with a wholly-owned subsidiary of the Company. Closing of the Qualifying Transaction is expected to occur on or about August 31, 2016, or such other date as Plicit and 3D may determine.
The completion of the Qualifying Transaction is subject to a number of conditions, including but not limited to receipt of all required regulatory consents, including final TSXV acceptance, and satisfaction of other customary closing conditions, including the closing of a concurrent brokered private placement of common shares at a price of $0.35 per share for gross proceeds of not less than $5,000,000 CAD (the "Financing"). The Financing will be sold through Haywood Securities Inc. as the lead selling agent and sponsor of the Qualifying Transaction in accordance with the rules and policies of the TSXV. There can be no assurance that the Qualifying Transaction will be completed as proposed or at all.
Trading in the common shares of Plicit is currently halted and will resume under the symbol "DXD" following publication of the Final Exchange Bulletin by the TSXV in respect of the closing of the Qualifying Transaction.
Investors are cautioned that, except as disclosed in the Filing Statement, any information released or received with respect to the Qualifying Transaction may not be accurate or complete and should not be relied upon. Trading in the securities of a capital pool company should be considered highly speculative.
Please see the Filing Statement, which is available on SEDAR at www.sedar.com., for more information regarding the Qualifying Transaction, 3D and its business. The Company will issue additional news releases related to the Qualifying Transaction and other material information as it becomes available.
About 3D Signatures Inc.
3D Signatures Inc. is a personalized medicine company with a proprietary software platform based on the three dimensional analysis of telomere organization. The technology is well developed and supported by 16 clinical studies on over 1500 patients on 13 different cancers and Alzheimer's disease. Depending on the application, the technology can measure the stage of disease, rate of progression of disease, drug efficacy, and drug toxicity. The technology is designed to predict the course of disease and to personalize treatment for the individual patient. For more information, visit: www.3dsignatures.com.
Forward-Looking Information
This news release contains forward-looking information based on current expectations. Statements about the closing of the Qualifying Transaction, the number of securities of Plicit that may be issued in connection with the Qualifying Transaction, the parties' ability to satisfy closing conditions and receive necessary approvals, including TSXV approval, among others, are all forward-looking information. Forward-looking statements consist of statements that are not purely historical, including any statements regarding beliefs, plans, expectations or intentions regarding the future. Such information can generally be identified by the use of forwarding looking wording such as "may", "expect", "estimate", "anticipate", "intend", "believe" and "continue" or the negative thereof or similar variations. Readers are cautioned not to place undue reliance on forward-looking statements, as there can be no assurance that the plans, intentions or expectations upon which they are based will occur. By their nature, forward-looking statements involve numerous assumptions, known and unknown risks and uncertainties, both general and specific, that contribute to the possibility that the predictions, estimates, forecasts, projections and other forward looking statements will not occur. These assumptions, risks and uncertainties include, among other things, the state of the economy in general and capital markets in particular, and other factors, many of which are beyond the control of Plicit. Forward-looking statements contained in this news release are expressly qualified by this cautionary statement. These statements should not be read as guarantees of future performance or results. Such statements involve known and unknown risks, uncertainties and other factors that may cause actual results, performance or achievements to be materially different from those implied by such statements. Although such statements are based on management's reasonable assumptions, there can be no assurance that the Qualifying Transaction will occur or that, if the Qualifying Transaction does occur, it will be completed on the terms described above. Plicit assumes no responsibility to update or revise forward-looking information to reflect new events or circumstances unless required by law.
The forward-looking statements contained in this news release are made as of the date of this news release. Except as required by law, Plicit disclaims any intention and assumes no obligation to update or revise any forward-looking statements, whether as a result of new information, future events or otherwise. Additionally, Plicit undertakes no obligation to comment on the expectations of, or statements made by, third parties in respect of the matters discussed above.
Neither the TSX Venture Exchange nor its Regulation Service Provider (as that term is defined in the policies of the TSX Venture Exchange) accepts responsibility for the adequacy or accuracy of this release.
/EINPresswire.com/ -- For further information regarding this news release please contact:

Hugh Rogers
Vice President Corporate Finance
3D Signatures Inc.
Phone: 1 (604) 250-6162

Joe Boury
President, Chief Executive Officer and Director
Plicit Capital Corp.
Phone: 1 (403) 208-1188

EIN Presswire does not exercise editorial control over third-party content provided, uploaded, published, or distributed by users of EIN Presswire. We are a distributor, not a publisher, of 3rd party content. Such content may contain the views, opinions, statements, offers, and other material of the respective users, suppliers, participants, or authors.