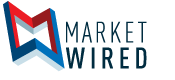 Spriza Media Inc. Provides Q2 Corporate Update
/EINPresswire.com/ -- CALGARY, ALBERTA -- (Marketwired) -- 08/24/16 -- Spriza Media Inc. (the "Corporation" or "Spriza") (TSX VENTURE: SPZ) has filed its financial statements and corresponding MD&A for the period ended June 30, 2016 on SEDAR. Spriza is pleased to provide an update on operations.
HIGHLIGHTS


--  Growth in revenue from $9,000 in Q1 to $158,733 in Q2
--  Subscriber database grew by a rate of 4% from previous Quarter
--  Contest Campaigns for multiple new reputable clients
--  Executed a full Spriza Campaign, including new email marketing offering,
    for a major Alberta utility company
--  Launched Licensing of Spriza Software
--  Technical advances to the platform, including: Social integrations,
    Email marketing campaign, reporting and analytics of 150+ data points,
    and a Lead Management system
--  Hosted 3,100+ contests; this includes managed service and third-party
    content


ACHIEVEMENTS
Throughout the quarter, Spriza hosted over 3,100 contests on the Spriza network. Some of these contests represented significant business relationships with new clients, including: an international gaming company; a major Alberta utility company; and a casino/event mogul in Calgary, Alberta to highlight a few.
Spriza established an ongoing business partnership with UMG Events, a major player in the e-sports industry. The partnership allows UMG to utilize Spriza's proprietary software as a licensee, to create and publish digital ad content that includes contests, deals, promotions, and direct ads to all online and mobile platforms. The first project of the Spriza/UMG partnership is a contest to drive awareness and sign-ups to an upcoming UMG Tournament.
A new player is entering the crowd-funding market and utilizing Spriza's cloud-based digital marketing automation software to handle everything from creative, distribution, management, fulfilment, audit and reporting of its campaigns. Dingsly is an eSport-centric crowdfunding website and application that will allow gaming tournament providers to increase the total prize amounts for tournaments and ladders. Dingsly will be using Spriza's software to plan, create, and execute digital marketing initiatives that build brand awareness and reach the gaming community. Spriza's proprietary software includes full access to a reporting dashboard, providing Dingsly with deep, real-time analytics and reporting on the success of its campaigns, through robust tools that measure marketing and advertising budgets for real time return on investment analysis and demographic data.
A major Alberta utility company utilized a Spriza Campaign as part of the marketing strategy for its consumer product launch. The contest sent two lucky winners and a guest each to Rio de Janeiro to cheer on Team Canada. The campaign utilized Spriza's email system with notifications and promotional offers sent-out to the contest entrants. The contest completed with thousands of shares and 34% opt-in rate for consumer sign-ups for the company.
Spriza announced a partnership with Cowboys Calgary, a mogul in media and events in Calgary and nationwide, with business in events, casinos, concerts, nightclubs, restaurants, and lifestyle brands. The partnership allows Cowboys to utilize Spriza's proprietary software as a licensee, to create and publish contest campaigns for all of it events and properties. The first project of the partnership was the 'Cowboys Stampede Experience for 4' Contest, a managed-service by SPRIZA™. The contest awarded the lucky Grand Prize Winner with a Cowboy's Festival Pass, providing the Winner and three friends with access to all concerts at the Cowboys Tent and Dance Hall during the 2016 Calgary Stampede. The contest had an average of 58 entries per contestant, illustrating strong brand engagement and prolonged time-on-site through the contest's interactive game. Spriza looks forward to future partnered Campaigns to promote Cowboys nationally.
Spriza created a local contest campaign for Twin Anchors, a Houseboat Rental Company in British Columbia. The contest gave away a 3-day houseboat rental on Shuswap Lake to two winners. The campaign gained quick momentum with over 20,000 'Shares' and a high Conversion Rate of 50.66%.
Spriza also ran a contest campaign for 51 North Productions, to promote awareness and ticket sales for two of its annual events, Oxford Stomp and The Stampede Roundup. The contest achieved an exceptional Conversion Rate of 66% -- unheard of for the consumer marketplace.
A Spriza contest that is currently open for registration is for a new client, Artists Within Makeup Academy. This contest is giving away three Grand Prizes of Makeup Artist Tuition and a Pro Makeup Kit to one winner and two of their friends. The contest incentivizes users to share it, contributing to the hundreds of thousands of 'Shares' SPRIZA has experienced over the quarter.
Other technical advances to the Spriza platform have enhanced the user experience and effectiveness of campaign creation and management. Spriza has added Social Integrations to allow for effective distribution and viral sharing of the contest campaigns. The Spriza system tracks over 150 data points, presenting them in a user-friendly Analytics Dashboard. The platform collects Leads and their demographic data, with an improved search and sort function.
Spriza has added to its offering through an Email Marketing Management Tool. It allows the user to easily create visual and engaging e-mails and send them out to their database or segments of. This tool has full functionality with features like a professional template menu, time-delay mail-outs, and rich reporting and analytics.
The client acquisition momentum continues to grow through Q2 and into Q3. Spriza campaigns to come for Dingsly, UMG Events, and a variety of other ongoing and new business relationships in the industries of Sports, Travel, Entertainment and more.
About Spriza
Spriza's patent pending technology allows brands and agencies to generate unforgettable moments connecting consumers to the brands they love. Our campaigns effectively drive focused and quantifiable returns for our clients by combining incentive-based marketing with audience targeted promotions; turning any marketing effort into a successful, widespread campaign with a measurable impact both to the Brands and Spriza.
Reader Advisory
Certain information set forth in this news release contains forward-looking statements or information ("forward-looking statements"), including details about the business of the Corporation and the use of proceeds from the Offering. By their nature, forward-looking statements are subject to numerous risks and uncertainties, some of which are beyond the Corporation's control, including the impact of general economic conditions, industry conditions, volatility of commodity prices, currency fluctuations, environmental risks, operational risks, competition from other industry participants, stock market volatility, and the ability to access sufficient capital from internal and external sources. Although the Corporation believes that the expectations in its forward-looking statements are reasonable, its forward-looking statements have been based on factors and assumptions concerning future events which may prove to be inaccurate. Those factors and assumptions are based upon currently available information. Such statements are subject to known and unknown risks, uncertainties and other factors that could influence actual results or events and cause actual results or events to differ materially from those stated, anticipated or implied in the forward-looking statements. Accordingly, readers are cautioned not to place undue reliance on the forward-looking statements, as no assurance can be provided as to future results, levels of activity or achievements. Risks, uncertainties, material assumptions and other factors that could affect actual results are discussed in our public disclosure documents available at www.sedar.com. Furthermore, the forward-looking statements contained in this document are made as of the date of this document and, except as required by applicable law, the Corporation does not undertake any obligation to publicly update or to revise any of the included forward-looking statements, whether as a result of new information, future events or otherwise. The forward-looking statements contained in this document are expressly qualified by this cautionary statement.
Neither the TSX Venture Exchange nor its Regulation Services Provider (as that term is defined in the policies of the TSX Venture Exchange) accepts responsibility for the adequacy or accuracy of this press release.
Contacts:
Spriza Media Inc.
Rob Danard
Chief Executive Officer
(403) 614-4441
rob@spriza.com

Spriza Media Inc.
Jay Cowles
Chief Operating Officer
(403) 470-1818
jay@spriza.com

Spriza Media Inc.
Dave Antony
Director
(403) 531-1710
dave@spriza.com
www.spriza.com



EIN Presswire does not exercise editorial control over third-party content provided, uploaded, published, or distributed by users of EIN Presswire. We are a distributor, not a publisher, of 3rd party content. Such content may contain the views, opinions, statements, offers, and other material of the respective users, suppliers, participants, or authors.