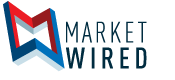 EKC PR Announces the Grand Opening of New Client, "Stars On Brand" -- A Premier Entertainment, Music & Upscale Dining Venue in Glendale, California
/EINPresswire.com/ -- LOS ANGELES, CA -- (Marketwired) -- 08/24/16 -- Continuing its path as one of Southern California's hottest dining and shopping destinations, the city of Glendale also thrives on top-quality entertainment. The new Stars On Brand theater and event venue, located just minutes from The Americana on Brand, promises to exceed the expectations of local and nearby communities, as well as visiting tourists.
Open every Friday and Saturday night from 8:30pm - 2:00am, Stars On Brand has something for everyone; a live music show featuring 12 international artists and 22 ensembles (genres range from Jazz, Pop, Latin, Italian, Arabic, Persian and more), an eclectic cocktail menu, delicious fine dining prepared by classically trained chefs, and a beautifully cultivated atmosphere perfect for relaxing and enjoying pleasurable conversation.
"Our venue and stage show is specifically designed to delight audiences and create pleasing memories for years to come," said Robert Dehnoushi, Owner. "We want to provide an intense experience that tantalizes all of the human senses."
Stars On Brand boasts the ability to host more than 300 people a night, each of whom can experience ample viewing of the large performance stage. For those who wish to sit in a more intimate private setting, VIP rooms are available which feature bottle service, and exclusive wait staff.
The show begins at 9:15pm on Friday and Saturday, and there are two dining/seating packages available for purchase -- Premium and VIP. To reserve your table, call 818.243.7827 or email info@starsonbrand.com.
Stars On Brand is located at 417 N. Brand Blvd., Glendale, CA 91203.
Be sure to follow Stars On Brand on Facebook, Twitter, and Instagram.
For more information, contact Eileen Koch of EKC PR, a full service Branding, Marketing, and Public Relations firm at 310.441.1000 or email Eileen@EKCPR.com. Visit www.EKCPR.com.
EKC PR
310.441.1000
Eileen@EKCPR.com
www.EKCPR.com



EIN Presswire does not exercise editorial control over third-party content provided, uploaded, published, or distributed by users of EIN Presswire. We are a distributor, not a publisher, of 3rd party content. Such content may contain the views, opinions, statements, offers, and other material of the respective users, suppliers, participants, or authors.