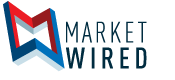 Vancouver Carpet Cleaner Looks to Commercial Expansion
Vancouver carpet cleaner widens field to stay competitive in a growing market
/EINPresswire.com/ -- VANCOUVER, BC--(Marketwired - August 24, 2016) - As the founder of FabriClean, Angelo Di Pomponio has served as a carpet cleaner in Vancouver since 1985. He's a BBB accredited member that has built up a loyal following for his expertise, particularly when it comes to cleaning fine and antique rugs. Now Angelo is pleased to extend his business into the commercial sector. For more, go to: http://www.inhomecleaning.ca/commercial-cleaning
Finding a reliable carpet cleaner is never an easy task, so Angelo intends to leverage the reputation that his company has built to make a splash on the commercial scene.
"Our professional technicians specialize in the commercial cleaning of large areas," says Angelo. "We assure you that your restaurant, hotel, or retail and office spaces will be left with a fresh-smelling and clean-looking carpet. This means a healthier, cleaner working environment."
Angelo's Carpet Cleaning only uses non-toxic, bio-degradable cleaning products. This not only ensures that your carpet and upholstery stay clean; it also protects the health and safety of your employees and customers.
Contact Angelo's Area Rug Cleaning & Carpet Cleaning to schedule a free, no obligation estimate. With the support of seasoned professionals who can set up preset appointments for your conveniences, Angelo's FabriClean will work to help maintain the image and look of all carpets and upholstery.
Trained professionals can set up regular weekly, monthly, or bi-monthly appointments to help maintain the image and look of carpets and upholstery.
About the Company
Angelo's FabriClean is a premier carpet and upholstery cleaning company in the Greater Vancouver and Lower Mainland area, offering carpet, area rug, upholstery, and mattress cleaning services. Angelo's is owned and operated by a close-knit family that pays special attention to customer satisfaction and excellent service. It is 100% Canadian, with over a quarter-century of experience in in-house cleaning and care. Their technicians are trained and certified, arriving fully equipped to perform the cleaning at the client's convenience. Angelo's FabriClean uses state-of-the-art equipment, as well as top-of-the-line cleaning products. For more information, log on to http://www.inhomecleaning.ca/ or call (604) 421-1855.
Angelo's FabriClean
Angelo Di Pomponio
angelosfabriclean@shaw.ca
Company Website: http://www.inhomecleaning.ca/