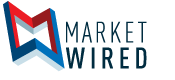 Florida Wildlife Federation Pushes for Action on the Comprehensive Everglades Restoration Plan (CERP)
A Disaster Many Years in the Making
/EINPresswire.com/ -- TALLAHASSEE, FL--(Marketwired - August 24, 2016) - Recent state and national headlines are full of the algal bloom disaster now unfolding in South Florida, especially along our east coast and in Martin County. A wave of green, smelly, toxic goop has invaded coastal areas, fouling water and suffocating aquatic species and manatees. This situation is not only upsetting, it is, unfortunately, completely predictable.
Since the Hoover Dike was completed in the 1960's, essentially making Lake Okeechobee into a giant bath tub, pollutant-laden water from agricultural and other sources have been deposited into the Kissimmee River and surrounding watersheds which has traveled south to the Lake. Nitrogen and phosphorous now degrade this once pristine water body, which had once been a fishery of great renown. Following completion of the dike, the U.S. Army Corps of Engineers, fearing a breach or overflow of the dike, has pulsed polluted water east and west, to the coasts. Prior to the dike, clean water had flowed slowly south, thereby creating the "River of Grass" and the Everglades. Today, millions of gallons polluted water are shunted to the St. Lucie Canal eastward or to the Caloosahatchee River westward. As has been clear for a long time, this inundation of polluted freshwater has had significant deleterious impacts on these rivers and the estuaries they create at the coasts. Citizens in communities impacted by this assault have complained loudly about this for many years.
Florida Wildlife Federation (FWF) has been involved in efforts to rectify this horrendous situation for at least 20 years, pushing for action on the Comprehensive Everglades Restoration Plan (CERP) and taking private polluters, state agencies and the federal government to court when our laws were apparently being violated, especially the Clean Water Act. FWF has sued the South Florida Water Management District (SFWMD), which was backed by the sugar industry, over back-pumping of dirty water into Lake Okeechobee from agricultural land south of the Lake. FWF litigated against the Corps of Engineers when it shifted essential water resources from the Caloosahatchee River to irrigation projects. These cases take time, and even if there is a win at the trial level, lengthy appeals follow. Years of inaction go by as the problems get worse. After wins and losses, the overall picture remains the same: pollution is destroying our waters, killing our fish and wildlife and severely damaging Florida's quality of life.
Even as Everglades National Park, an internationally designated world heritage site, and Florida Bay, are deprived of essential clean water from the Lake, our state government has gutted water management districts of knowledgeable staff, eliminated the Department of Community Affairs, which provided a slight break on urban and suburban sprawl, and completely disregarded the public will as to Amendment 1, passed by 75% of voters in 2014. Amendment 1, the Water and Land Legacy Amendment, was intended to dedicate adequate funding for land and water protection, exactly what we need. This the Legislature has not done. FWF is therefore presently in litigation with the Legislature over that critical issue.
"We need to stop the pollution at its source -- especially run-off upstream from Lake Okeechobee and halt back-pumping of dirty water into the Lake. Moreover, we need to move clean Lake Okeechobee water south and strategically put property owners on central sewer and eliminate septic tanks from sensitive areas," said Preston Robertson, Vice-President/General Counsel, Florida Wildlife Federation. Robertson added that "the Florida Forever program, which was the hallmark of past governors, both Republican and Democrat, should be fully funded."
"Incoming Senate President Joe Negron's efforts to purchase land south of the Lake should be supported. It is well past time to stop kicking this can down the road if we are to save what makes Florida special, economically viable and ecologically sustainable," stated Manley Fuller, FWF President.
Contact:
Preston T. Robertson
Vice-President/General Counsel
Florida Wildlife Federation
P.O. Box 6870
Tallahassee, FL 32314
850 656-7113
preston@fwfonline.org