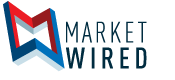 Valicor Appoints New Sales Manager for Advanced Separations
/EINPresswire.com/ -- DEXTER, MI--(Marketwired - August 24, 2016) - Valicor (www.Valicor.com) announced today that McCord Pankonen has joined the company to further develop their growing portfolio of North American Ethanol Producer accounts. McCord comes with a wealth of experience in the alternative fuels industry, having spent the last nine years developing business in various biorefining roles.
Joining Valicor after their June 2016 unveiling of five new corn oil extraction solutions, which extend the value of their industry leading COSS (Corn Oil Separation System) Technology, McCord can continue his success in the alternative fuels industry.
Pankonen is a veteran of the ethanol industry. Prior to servicing the biorefining industry in sales and marketing roles, McCord held management positions with Dakota Ethanol and US BioEnergy as a producer. He was instrumental in the development and introduction of distiller's corn oil additives to the industry, for which he is assigned as an inventor. As Sales Manager for Valicor, McCord will continue to bring innovative new solutions to the industry.
Doug Corey, Industry Manager, said; "As Sales Manager, McCord can continue Valicor's success in providing innovative corn oil extraction technologies to more than half of North America's ethanol producers." McCord comments; "I am excited to start with Valicor as they extend their reach throughout the ethanol industry, and look forward to working with the Advanced Separations team to further develop their already extensive product and service suite. I am fortunate to be joining such a respected company that prides itself on sustainability-focused separation solutions and top quality service."
Chris Mahoney, Director, Advanced Separations Group, said; "McCord's wealth of experience and industry knowledge has already made him a key addition to the Valicor team. We view his appointment as a sign of our commitment to bring new and innovative technologies to our customers who rely on corn oil extraction as a primary source of revenue generation. Our innovations and an increasing demand to support new and existing customers led us to look for an addition to our team. We were very fortunate to find someone of McCord's caliber to fill this need. I'm confident that McCord will play a key role in providing and implementing high quality solutions for our customers."
About Valicor
Valicor is a global leader in fluid recovery and regeneration solutions. Valicor's separation expertise is embraced by companies seeking solutions for maximizing fluid recovery and minimizing fluid waste in large and diverse industries. Valicor is an employee-owned company comprised of expert project managers, chemical engineers, mechanical engineers, biologists, PhD chemists and separation specialists, all aligned to integrate sustainability into production processes to improve operational efficiency.
Contact
Dan O'Shea
doshea@valicor.com
734-426-9015