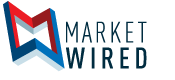 bmiSMART Launches Real Women, Real Results 12-Week Weight Loss Contest in Utah
Utah Women Are Getting the Weight Loss Opportunity of a Lifetime
/EINPresswire.com/ -- SALT LAKE CITY, UT--(Marketwired - August 23, 2016) - bmiSMART, the weight loss brand using the same technology as the #1 weight loss complex in Europe, launched a 12-week weight loss contest earlier this month in Salt Lake City, UT.
bmiSMART I-REMOVE Fat Binder is a plant-based, stimulant-free, non-GMO, gluten-free patented product that has helped millions of women lose weight around the world, but before now, it was not available in the United States. InQpharm, the company that manufactures, sells and distributes bmiSMART I-REMOVE, recently opened a North American office in Salt Lake City, UT. The contest reflects the brand's positioning that sustainable weight loss is the only healthy kind and that to make lasting changes, people need a simple yet effective tool.
"The contestants receive personal training, nutritional support and meal planning, as well as free I-REMOVE product," stated Sharon Benedict, Director of Marketing Communications for InQpharm. "I've never seen a group of contestants be this supportive. They're swimming together, learning how to belly dance together and even attending meditation classes together. And the results have been very similar to those measured in InQpharm clinical trials. All the contestants have lost at least 1.5 lbs/week and most are losing 2-4 lbs/week."
When the contest ends, three winners will receive thousands of dollars and become new bmiSMART brand ambassadors and participate in brand promotional campaigns such as print ads in major women's magazines, TV commercials, events and more.
NOT marketed as a "magic pill" weight-loss solution, bmiSMART I-REMOVE Fat Binder works by reducing the amount of dietary fat absorbed by up to 28%. bmiSMART believes that quick fixes are unhealthy for consumers and do not promote sustainable weight loss. As a result, many dieters experience the "yo-yo effect," which can reduce consumers' ability to sustain a healthy weight long-term.
About bmiSMART
bmiSMART offers consumer an alternative approach to weight loss. The system includes three products, I-REMOVE Fat Binder (with scientifically studied and acclaimed Litramine™, I-BLOCK Carb & Sugar Blocker and I-CONTROL Appetite Reducer. bmiSMART products are developed and manufactured by InQpharm, a global life sciences company that develops healthcare products rooted in nature and optimized through science. InQpharm, a Zaluvida corporation, delivers innovative solutions that nourish, protect and improve consumer and animal health. For more information please visit www.zaluvida.com.
Sharon Benedict
Director of Marketing Communications
InQpharm
801-824-8278
sbenedict@inqpharm.com