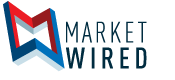 B. Braun to Showcase Bundling of Pharmaceuticals With Devices at 2016 Outsourced Pharma San Diego Show
Range of Capabilities and Devices Exhibited to Demonstrate Efficiency of Bundling With Outsourcing Partner
/EINPresswire.com/ -- BETHLEHEM, PA--(Marketwired - August 23, 2016) - B. Braun's OEM Division (www.bbraunoem.com) will display a range of medical devices and components suitable for bundling with pharmaceuticals at the 2016 Outsources Pharma San Diego show August 23-24, 2016, at the Hyatt Regency La Jolla.
B. Braun's OEM Division (Booth #22) will have representatives available to talk about how its range of contract manufacturing services -- including engineering, packaging, regulatory, sterilization and laboratory services -- can speed time to market.
B. Braun's OEM Division can supply a variety of devices and components -- containers, bag spikes, needlefree valves, standard valves, syringes, dispensing pins and other fluid administration devices.
Outsourced Pharma Conference & Exhibition (outsourcedpharmaevents.com) is produced by Life Science Connect -- the publisher behind brands including Life Science Leader magazine and OutsourcedPharma.com. Outsourced Pharma is its flagship events program and extends its guiding mission to facilitate connections and foster collaborations in the pharma industry.
For more information, contact B. Braun's OEM Division toll free at 866-8-BBRAUN or visit www.us.bbraunoem.com.
About B. Braun's OEM Division
B. Braun's OEM Division (www.us.bbraunoem.com) delivers complete contract manufacturing capabilities focusing on fluid administration and admixture products, kits, valves, catheters and interventional accessories. OEM takes customers' designs from the earliest stages through design prototyping, assembly, packaging and sterilization. The OEM Division of B. Braun Medical Inc. is based in Bethlehem, Pa.
About B. Braun
B. Braun Medical Inc., a leader in infusion therapy and pain management, develops, manufactures and markets innovative medical products and services to the healthcare industry. The company is committed to eliminating preventable treatment errors and enhancing patient, clinician and environmental safety. B. Braun Medical is part of the B. Braun Group of Companies in the U.S., which is headquartered in Bethlehem, Pa., and includes B. Braun Interventional Systems, Aesculap® and CAPS®.
Globally, the B. Braun Group of Companies employs more than 54,000 employees in more than 60 countries. Guided by its Sharing Expertise® philosophy, B. Braun continuously exchanges knowledge with customers, partners and clinicians to address the critical issues of improving care and lowering costs. To learn more about B. Braun Medical, visit www.BBraunUSA.com.
B. Braun Medical Inc.
OEM Division
824 Twelfth Avenue
Bethlehem, PA 18018
1-866-8-BBRAUN
fax: 610-691-1785


Michael Drabenstott
Drabenstott@lehighminingandnavigation.com
484-821-0920