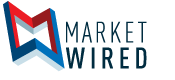 It's a Bright Idea to Book Early for Professional Christmas Decorating Services
Holiday decorating experts from Christmas Decor say schedules fill up as summer winds down
/EINPresswire.com/ -- LUBBOCK, TX--(Marketwired - August 23, 2016) - While Christmas may not be the first holiday that comes to mind as schools start up and vacationers head home, holiday decorating professionals with the Christmas Décor franchise network encourage homeowners to make their Christmas holiday home decorating plans early, while prime dates and options are still available.
"It's never too early to reserve your spot on our holiday decorating calendar," says Brandon Stephens, president of Christmas Decor. "Each year, our available slots fill up earlier as both residential and commercial customers turn - and return - to our professional designers to create holiday magic for their home or business."
Professional decor companies are attractive to both residential and business clients because they offer complete outdoor holiday decorating packages. Christmas Décor franchise owners, for example, include design, custom installation, proactive maintenance, and convenient removal and storage in their service package. Demand for the service begins to grow after Halloween, so early booking is the key to being able to flip the switch on a holiday display earlier, rather than later.
"Home and business owners begin to understand the value of our services after they spend hours working in the cold on the perfect holiday light display, climb down off the ladder, and see that their results are not what they expected or planned," says Stephens. "Our professional designers and installers will create the holiday look you have in mind; maintain a 'just-decorated' look throughout the season, and then remove, inspect, and store the decorations until the next season. It's a small investment that pays off big in quality, convenience, and peace-of-mind."
For more information on having Christmas Decor decorate your home or business, or to schedule an appointment for a consultation or installation, please visit www.christmasdecor.net.
About Christmas Decor
Since its inception in 1986, Christmas Decor has risen to become the premier holiday lighting and decorating company in North America. The Texas-based company was founded by Blake Smith as an off-season supplement to his landscape business and as a method to provide year-round work for employees. Christmas Decor quickly emerged as a viable business opportunity and today, operates in more than 350 markets in 48 states and Canada. Plans are underway to open locations in more than 100 new markets through franchise expansion in select communities around the country. Christmas Decor is highly revered in its field and has received consistent recognition for its efforts; some highlights include having been named one of a Top Ten Home Improvement Franchises for 2008 by Entrepreneur Magazine and AOL Small Business. Christmas Decor's parent company, The Decor Group, also offers the Nite Time Decor franchise opportunity, a growing 30-unit concept specializing in architectural and landscape lighting services. For more information, visit www.christmasdecor.net.
Contact:
Brandon Stephens
President
Christmas Decor, Inc.
(806) 722-1225
Brandon@thedecorgroup.com
www.christmasdecor.net