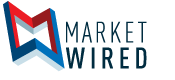 PulseLarsen Showcases Antenna Solutions at CTIA Super Mobility, Booth 3258
/EINPresswire.com/ -- VANCOUVER, WA--(Marketwired - August 23, 2016) - Pulse Electronics Wireless Infrastructure division will present its diverse antenna product lines, at CTIA Super Mobility September 7 - 9 at Sands Expo center in Las Vegas, Nevada.
"We have developed precision engineered antennas for any wireless communication needs spanning embedded, internal, external, vehicular or in-building network needs," explains Olivier Robin, general manager for Pulse Electronics Wireless Infrastructure business unit. "PulseLarsen offers a wide range of antenna solutions for the IoT & Transportation applications covering all frequency ranges of ISM169, ISM433, ISM868, ISM915, LTE, WiFi, Bluetooth, BLE, NFC, Cellular bands, GPS/Beidou/Compass/Glonass, Zigbee."
Plume Series dual-band antenna covers lower band WiFi frequencies 2.4-2.5 GHz and upper band frequencies 4.9-5.9 GHz. The flexible nature of the antenna's construction, low profile, and small form factor make it easily adaptable to most industrial design parameters and aesthetic requirements. It is omni-directional in the x-y plane. The 100mm cable assembly with its standard u.fl compatible connector easily connects to wireless radios and modules for WiFi 802.11 as well as Zigbee, Bluetooth, and Bluetooth Low Energy frequency bands. Adhesive backing makes installation easy.
The Monarch series ceramic multi-band chip antennas combine GPS and WiFi for high efficiency in a compact package. Their small size, low cost, high efficiency, and multi-band capabilities fulfill the demands of many consumer and industrial electronic devices. These can be a seamless antenna solution for many Internet of Things (IoT) applications in the medical, transportation, point-of-sale, vending, utility, security, and tracking industries, as well as for Smart homes/cities.
The SLPT series offers a wide array of products to cover 700 MHz Public Safety, LTE, Smart Grid, WLAN, ITS and DSRC applications operating at 698-960/1710-2170/2400-2700/4900-6000 MHz. Antennas are available in both NMO and tamper-proof direct mount products, which support multiple cable and connector options.
The Panther series GPS/multiband vehicle-mount antennas give superior port-to-port isolation for excellent signal clarity that improves data throughput and navigation for telematics, infotainment, and location-based applications in all types of fleet, public safety, delivery, utility, and transit vehicles.
The Blue Dot (W3092) embedded chip antenna is engineered for WLAN, 802.11b/g, Bluetooth, Zigbee, and ISM 2.4GHz. This ultra-small antenna has a profile of only 2.0 x 1.2 x 0.55 mm (L x W x H) and covers 2400 - 2483 MHz with 55% efficiency. With such a small footprint, The Blue Dot is ideal for a whole range of wearable, medical and IoT devices and applications.
Stop by booth 3258 at CTIA Super Mobility to see the full range of PuleLarsen antenna products or for more information contact Pulse Electronics at www.pulseelectronics.com or email at antennas.us@pulseelectronics.com.
About Pulse Electronics
Pulse Electronics is a leading provider of electronic components that help customers build the next great product by providing the needed technical solutions. Pulse Electronics, including the Larsen brand of antennas, has a long operating history of innovation in antennas, magnetics and connectors, as well as the ability to ramp quickly into high-quality, high-volume production. The Company serves the wireless and wireline communications, power management, military/aerospace, and automotive industries. Pulse Electronics is a participating member of the IEEE, SFF, OIF, HDBaseT Alliance, CommNexus, NFC Forum, MoCA, and IWPC. Visit the Pulse Electronics website at www.pulseelectronics.com.
Copyright ©2016 Pulse Electronics Corporation. All rights reserved. All brand names and trademarks are properties of their respective holders.
Image Available: http://www.marketwire.com/library/MwGo/2016/8/23/11G111557/Images/New_Products-08f2b1e2a89a8ac085ef1c0908de0c3e.JPG
Contact

Pulse Electronics
Infrastructure Wireless Division
Kevin Fipps
+1-360-859-5067
Communications Manager
kfipps@pulseelectronics.com