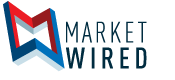 EPIC Fuels Powers Around the World Record Attempt
Saki Chen attempting to become the first Chinese woman to circumnavigate the globe
/EINPresswire.com/ -- IRVING, TX--(Marketwired - August 23, 2016) - EPIC Fuels, a leading fuel supplier in the general and commercial aviation industries, is proud to sponsor Cleveland-based T&G Flying Club and pilot Saki Chen in her attempt to become the first Chinese woman to fly around the world.
August 1 marked the beginning of a 24,000-mile odyssey, when the team departed from The Cleveland Jet Center, an EPIC Fuels and UVair FBO Network location, at Cuyahoga County Airport. The journey has included scheduled stops so far in other U.S. cities as well as Canada, Greenland, Iceland, France, Spain, Italy, Greece and Egypt.
Currently the team is nearly one-third through their planned trip with upcoming stops in the United Arab Emirates, India, Thailand, China, Japan and Russian. The flight plan has the team crossing the Bering Strait to Alaska and finally back home to Cleveland after traversing the western United States.
During the two-month historic journey, Chen will fly T&G Flying Club 's Bonanza A36, a single-engine piston airplane, and will be accompanied by Larry and Richard Rohl, owners of the airplane and flying club. The Rohls are going along for the trip as safety pilots and are documenting the journey on the Club's Facebook page.
"We appreciate EPIC Fuels' support on this very challenging and exciting journey," said Richard Rohl. "EPIC's support of this record-setting attempt will help fuel Chen's success and spread excitement for general aviation, but also it will build awareness of how EPIC fuels aviation excellence for aviators around the world," Rohl said.
Keep an eye on Chen's journey, including unique videos and images, and record-setting attempt via social media by following us on Facebook @EPICFuels and on T&G Flying Club's page @TandGflying
About EPIC
EPIC Fuels is a global supplier of fuels and services to FBOs, commercial airlines, airports, ground fueling operators, the U.S. Defense Logistics Agency (DLA) and other government agencies around the world. Our largest customers include Fortune 500 flight departments, top-tier FBOs, major airlines, charter and cargo operators as well as all branches of the U.S. military. In addition, we offer the EPIC Card, an aviation fuel card for retail or contract fuel purchases and ancillary services. The EPIC Card is accepted both in and out of network, at over 8000 locations worldwide. For more information, please visit us online at www.EPICFuels.com.
Image Available: http://www.marketwire.com/library/MwGo/2016/8/23/11G111552/Images/mw1aqsc2jmgm2a1lk84fl115jqhb2-7562e94b4824a080aaeae6432eb0eeb7.jpg
Contact:
Ryan Mikolasik
EPIC Fuels
469-291-8612