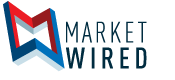 Munchkin and Milkmakers Join Forces in Supporting Breastfeeding Moms Everywhere
Partnering to Offer Breastfeeding Moms More Options, Munchkin Enters the Natural Food Space With the Acquisition of Milkmakers
/EINPresswire.com/ -- VAN NUYS, CA--(Marketwired - August 23, 2016) - Munchkin, Inc., the world's largest baby lifestyle brand, today announced the purchase of Milkmakers, LLC, the leading lactation cookie and tea manufacturer supporting breastfeeding moms. The acquisition brings Milkmakers' strong consumable portfolio, including cookies and teas recommended by lactation consultants, into Munchkin's already robust feeding and breastfeeding portfolio that includes products such as Munchkin's award-winning Latch™ bottle, nursing pads, and breast-pump cleaning accessories.
"Milkmakers was a natural fit for Munchkin considering both companies are passionate about supporting moms in their journey through motherhood," said Munchkin Inc. Chief Executive Officer, Steven B. Dunn. "Combining the Munchkin and Milkmakers breast-feeding portfolios creates a category-leading statement that we have the products moms need to help best nourish their babies naturally."
"This is an exciting time. Joining Munchkin allows us to reach even more moms and help improve their busy breastfeeding lives," said Milkmakers LLC, Chief Executive Officer, Emily Kane. "Putting the two brands together creates a perfect match. We're merging the talents and skills of two prolific companies that are dedicated to supporting today's parents."
Milkmakers products can be found in select Babies-R-Us, Buy Buy Baby, Whole Foods and Sprouts locations nationwide as well as at www.milkmakers.com. Munchkin, Inc. was represented in this transaction by its corporate attorney Jeffery Hermanson at WilmerHale and its in-house counsel Petty Rader, and Milkmakers, LLC was represented by its corporate attorney John Baier at Baier Law Firm, PLLC.
About Milkmakers, LLC
Milkmakers, LLC is a privately held company based in Seattle, WA started by Emily Kane. Milkmakers' mission is to empower women through breastfeeding and to support each mom's unique journey through healthy, delicious lactation cookies and teas with only the highest quality, premium, all-natural, organic ingredients.
About Munchkin, Inc.
California-based Munchkin has been providing parents with innovative products for more than 25 years. A global leader in children's feeding & care products, Munchkin has 175 patents to date and earned more than 180 product awards. Munchkin products are sold in more than 45 countries around the world. Munchkin is known as one of the world's most loved baby lifestyle brands. Endorsed and recommended by sleep and safety experts, medical professionals, toy specialists and parents, Munchkin products can be found at retail outlets internationally. For more information, visit www.Munchkin.com.
www.Facebook.com/Munchkin
www.Twitter.com/Munchkin_Inc
www.Pinterest.com/Munchkin
www.Instagram.com/MunchkinInc
www.youtube.com/Munchkin
Contact:
Karla Ortiz
818.221-4256
karla.ortiz@munchkin.com