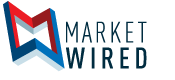 All Covered Announces Legal Document Management Partnership With NetDocuments
All Covered Now Integrates and Supports NetDocuments, a Legal Industry-leading DMS Solution
/EINPresswire.com/ -- RAMSEY, NJ--(Marketwired - August 23, 2016) - Konica Minolta Business Solutions U.S.A., Inc. (Konica Minolta) is pleased to announce its IT Services Division, All Covered, has become a member of NetDocuments Partner Program. Legal document management has been one of All Covered Legal Practice 's most in-demand services for over 20 years, through solutions such as iManage and Worldox. The company is now proud to add NetDocuments to its world-class document management portfolio.
"All Covered is pleased to integrate and support NetDocuments to help law firms become more secure and efficient, while increasing their bottom line," said All Covered Legal Practice Director Marco Maggio. "We believe this helps solidify our position as the top provider of IT services to law firms and corporate legal departments of all sizes."
"NetDocuments is proud to welcome All Covered to the list of leading services firms and integrators who have aligned their offering with NetDocuments' leading cloud-based DMS," Steve Moulton, Partner Program Manager at NetDocuments commented. "There is incredible opportunity in the market, as an increasing number of firms leverage the benefits of NetDocuments native cloud DMS. Firms of all sizes are transitioning into the cloud and hoping to achieve greater levels of security and usability for managing documents and email. For these enterprises, expert NetDocuments Certified Consultants like All Covered bring incredible value."
For All Covered Legal Practice, the addition of NetDocuments to its comprehensive set of Legal IT Solutions enhances its ability to offer best in class help desk, application sales and support, and IT security solutions.
About NetDocuments
Founded in 1999, NetDocuments provides a cloud-based service that allows firms of all sizes to reduce costs and increase security, mobility, compliance, and disaster recovery for documents and email from anywhere and on any device.
With offices and datacenters in the US, Australia, and the UK, and with over 2,000+ customers and hundreds of thousands of users, NetDocuments effectively services a global community spread across 140 countries. With anytime, anywhere access, firms are able to increase productivity and improve the client experience through a comprehensive, easy-to-use cloud-based service.
About All Covered's Legal Practice
All Covered, a division of Konica Minolta Business Services U.S.A., Inc., is one of the nation's leading IT services companies. For over 20 years, the All Covered Legal Practice has been assisting firms with Managed IT Services, Legal Helpdesk, Application Services, and robust Cybersecurity offerings. With offices across the country, the All Covered Legal Practice sets itself apart by leading technology innovation for the legal industry.
About Konica Minolta
Konica Minolta Business Solutions U.S.A., Inc. is a leader in information management focused on enterprise content, technology optimization and cloud services. Our portfolio of offerings deliver solutions to improve our customers' speed to market, manage technology costs, and facilitate the sharing of information to increase productivity. The All Covered IT Services division offers a range of IT strategy, support, project and cloud computing solutions across all verticals. Konica Minolta has won numerous awards and recognition, including placement in the Leaders Quadrant on the Gartner 2014 Magic Quadrant for Managed Print Services (MPS) and Managed Content Services (MCS). Konica Minolta has been recognized as the #1 Brand for Customer Loyalty in the MFP Office Copier Market by Brand Keys for nine consecutive years. Konica Minolta, Inc. has also been named to the Dow Jones Sustainability World Index for four years in a row. For more information, please visit: www.countonkonicaminolta.com and follow Konica Minolta on Facebook, YouTube, and Twitter@konicaminoltaus.
Press Contact:
Kristina Marchitto
Public Relations Manager
Konica Minolta Business Solutions U.S.A., Inc.
+1 201.236.4399
kmarchitto@kmbs.konicaminolta.us