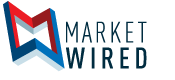 Kellogg's Expands Relationship With StayinFront to Deliver Mobile Retail Execution and Order Entry Solutions in Some European Locations
/EINPresswire.com/ -- LONDON, UNITED KINGDOM--(Marketwired - August 23, 2016) - StayinFront, a global leader in mobile SaaS retail execution solutions, announced today that Kellogg Company has agreed to expand its deployment of StayinFront TouchCG® to some sales teams in Europe. StayinFront TouchCG has been deployed in more than 50 countries and more than 25 languages to date.
StayinFront's easy-to-use technology with integrated dashboards and KPIs will enable Kellogg field teams to capture detailed information about store conditions, sales volumes and promotions, and facilitate perfect store execution. Advanced capabilities for digital merchandising, route optimisation, offline order entry and guided selling using StayinFront PitchBook® will maximise in-store efficiency and help sales representatives sell more effectively.
StayinFront analytics and selling solutions have been recognised by Gartner and have been ranked Best In Class for Guided Selling, Analytical Insights and Mobile UX in the POI Retail Execution Vendor Panorama 2016. StayinFront solutions are used by businesses of all sizes -- from global Fortune 500 companies and distributors to niche manufacturers and contract sales organisations -- to standardise best practices, improve visibility and increase selling opportunities.
"StayinFront has demonstrated its ability to deliver world-class solutions that will enable us to guide and track activities and execute on our perfect store strategy," said Richard Bradley, European Field Sales Programme Lead for Kellogg's Europe. "Their deep expertise in the consumer goods sector, robust analytics and the StayinFront PitchBook selling tools will enable us to deploy a cost-effective solution that is flexible for different roles and markets."
"The Kellogg Company is already a valued StayinFront customer in the United States, and we are delighted to extend this partnership," said Wayne Gallaway, Managing Director, EMEA at StayinFront. "Client success is our top priority and we're committed to providing our customers with innovative technology that enables them to do more, know more and sell more."
About Kellogg Company
At Kellogg Company (NYSE: K), we are driven to enrich and delight the world through foods and brands that matter. With 2014 sales of $14.6 billion and more than 1,600 foods, Kellogg is the world's leading cereal company; second largest producer of cookies, crackers and savory snacks; and a leading North American frozen foods company. Our brands- Kellogg's®, Keebler®, Special K®, Pringles®, Kellogg's Frosted Flakes®, Pop-Tarts®, Kellogg's Corn Flakes®, Rice Krispies®, Kashi®, Cheez-It®, Eggo®, Mini-Wheats® and more -- nourish families so they can flourish and thrive. Through our Breakfasts for Better Days™ initiative, we're providing 1 billon servings of cereal and snacks -- more than half of which are breakfasts -- to children and families in need around the world by the end of 2016. To learn more, visit www.kelloggcompany.com or follow us on Twitter @Kellogg Company, YouTube and on Social K.
About StayinFront
StayinFront is a leading global provider of mobile, cloud-based field force effectiveness and customer relationship management solutions for consumer goods and life sciences organizations. Companies of all sizes in over 50 countries use StayinFront software to streamline sales operations and reduce the complexity, time and expense associated with field efforts. StayinFront products provide companies with timely, accurate field data and insight, enabling field reps and management to do more, know more and sell more. Headquartered in Fairfield, NJ, USA, StayinFront has offices in Chicago, Canada, the United Kingdom, Turkey, Ireland, India, Australia, Singapore, New Zealand and China. For more details about StayinFront products and solutions, visit www.stayinfront.com.
STAYINFRONT CONTACT
Wayne Gallaway
Managing Director
Email contact

+44 (0) 1494 429 560

MEDIA CONTACT
Pat Rovner
+1 (973) 461-4800
Email contact