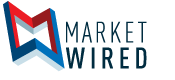 Exceptional students unveil health and science projects at University of Calgary
Twenty-two Grade 11 students and leading professors worked together on health research
/EINPresswire.com/ -- CALGARY, AB--(Marketwired - August 23, 2016) - The University of Calgary hosted 22 exceptional grade eleven students for a six-week intensive summer science program and their final projects will be unveiled August 23, 2016. The Southern Alberta students worked in biomedical and/or health-related research laboratories at the university.
With the support of Alberta Innovates -- Health Solutions, the Heritage Youth Researcher Summer Program (AIHS-HYRS) was launched in 2000 and has produced hundreds of graduates -- many that have gone on to pursue careers in Health Care, Medicine, Pharmacology, Science or Research in related fields. The HYRS program is designed for motivated Grade 11 students in Alberta high schools to gain first-hand experience with biomedical and health research, and to introduce them to career opportunities in research.
WHAT:
Meet students and scientists that have been working together on cutting edge health research
WHEN:
Tuesday, August 23, 2 - 4 p.m.
Ceremony from 2:10 - 2:45 p.m., lab tour and media availability to follow
WHERE:
University of Calgary, Foothills Campus. Health Research Innovation Centre, 3230 - Hospital Drive NW, Public Parking available in Lot 6.
WHO:
Chenlu (Lulu) Wang, Grade 11 student, and Dr. Sonja Wicklum, Cumming School of Medicine, Department of Family Medicine
Corrina Fowlow, Grade 11 student, and Dr. David Cramb, Faculty of Science, Department of Chemistry
Zeel Patel, Grade 11 student, and Dr. Nicole Letourneau, Faculty of Nursing
About the University of Calgary
The University of Calgary is making tremendous progress on its journey to become one of Canada's top five research universities, where research and innovative teaching go hand in hand, and where we fully engage the communities we both serve and lead. This strategy is called Eyes High, inspired by the university's Gaelic motto, which translates as 'I will lift up my eyes.'
For more information, visit ucalgary.ca. Stay up to date with University of Calgary news headlines on Twitter @UCalgary. For details on faculties and how to reach experts go to our media center at ucalgary.ca/news/media.
Media Contact
Marina Geronazzo
Manager, Media Relations
403.220.7722 - office
403.540.6552 - cell
marina.geronazzo@ucalgary.ca