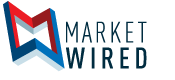 Phizzle Announces Availability of Engagement Automation, an SAP-Preferred Partner Solution, Running on SAP HANA(R)
Phizzle's Engagement Automation Delivers a Single Ecosystem Solution to Identify, Engage and Analyze Consumers
/EINPresswire.com/ -- SAN FRANCISCO, CA -- (Marketwired) -- 08/23/16 -- Phizzle today announced the availability of Engagement Automation, an SAP-preferred partner solution. Phizzle is helping power the digital transformation for consumer, sports and entertainment brands by enhancing the customer experience with engagement automation. The Engagement Automation platform provides a single ecosystem solution to identify, engage, analyze, market and monetize an organization's customers. Efficient data unification across multiple disconnected applications enables the delivery of the right messaging and content based on unique consumer profile preferences and sentiment to a consumer's preferred channel.
SAP-preferred partner solutions are complementary to SAP® software offerings and have been specifically integrated with SAP solutions and tested by SAP. They provide additional choices and flexibility for businesses running SAP software and are offered by SAP partners.
Phizzle's Engagement Automation is delivered as an end-to-end cloud-based solution for marketing teams or developers. Customers running SAP software can quickly converge and automate the consolidation of data across multiple applications via Phizzle's FanTracker™ algorithm to build unique consumer profiles that drive consumer engagement. Phizzle Engagement Automation leverages the power and scalability of the SAP HANA® platform, along with robust business intelligence and data visualization solutions from SAP.
"We are very proud to officially announce our SAP-preferred partner solution," said Ben Davis, CEO of Phizzle. "This milestone truly reinforces our partnership alignment and commitment to SAP's ecosystem. We look forward to an ever-stronger relationship with SAP as a technology partner for both current and future customers."
About Phizzle
Phizzle's Engagement Automation, a cloud-based solution delivered through phz.io, is created for customer-driven organizations to understand consumer behavior, identify unique and personalized marketing opportunities, and automate engagement. Phizzle's Engagement Automation, an SAP-preferred partner solution, has certified integration with SAP HANA, along with robust business intelligence and data visualization from the SAP BusinessObjects™ Cloud solution. For more information, please visit www.phizzle.com.
SAP, SAP HANA, BusinessObjects and other SAP products and services mentioned herein as well as their respective logos are trademarks or registered trademarks of SAP SE (or an SAP affiliate company) in Germany and other countries. See http://www.sap.com/corporate-en/legal/copyright/index.epx for additional trademark information and notices. All other product and service names mentioned are the trademarks of their respective companies.
For more information, press only:

Beth Trier
Trier and Company for Phizzle
beth@triercompany.com
415-285-6147