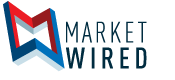 Global Auto Sales Accelerate to Record Highs: Scotiabank
/EINPresswire.com/ -- TORONTO, ON--(Marketwired - August 23, 2016) - Global car sales have gained momentum this year, rising a stronger-than-expected 5% through July. The improvement reflects a modest acceleration among the G7, especially Western Europe, as well as a rebound in purchases across emerging markets. While gains are expected to moderate through year-end, strengthening labour markets and improving financial conditions suggest that the upswing will continue in 2017.
Sales in Western Europe have advanced 7% y/y through July, the strongest gain in nearly two decades. The improvement is being supported by a strengthening labour market which is reducing unemployment at the fastest pace in nearly a decade. In particular, the jobless rate in Germany is at the lowest level since the 1990 reunification.
North American vehicle sales exceeded 20 million units last year for the first time on record and have increased an additional 3% y/y through July. U.S. sales rose in July to an annualized 17.9 million units -- the highest level of the year.
"The health of the U.S. consumer is the main driver of the North American sales outlook, and most indicators continue to point to ongoing gains," said Carlos Gomes, Senior Economist and Auto Industry Specialist at Scotiabank. "U.S. job growth is advancing by nearly 2% y/y, vehicle affordability remains near record highs and there is no evidence of deterioration in the automotive finance market."
There are still nearly 50 million vehicles on the road in the United States that were built prior to the new millennium, and as a result U.S. purchases are expected to continue to move higher for the remainder of the year and in 2017.
Purchases in China shifted into double-digit growth in 2016, supported by a 50% reduction in the sales tax from 10% to 5% for new vehicles with engine capacity of less than 1.6 litres, as well as improvement in most key leading indicators of auto sales. Double-digit sales gains will continue through year-end in China, and are being led by second-tier cities with vehicle penetration rates much lower than Beijing and Shanghai.
Other highlights:
Car sales in emerging markets have started to recover from last year's slide, even as Russia and Brazil continue to report double-digit declines.
Purchases in Asia have jumped 9% so far this year.
Car sales in Indonesia have advanced 13% y/y in recent months, reversing a 16% slump in 2015.
Chile is leading the improvement in South America with a 6.5% advance in sales. However, volumes in Brazil have slumped 22% y/y through July, confirming the region will lag for the third consecutive year.
While the recent "Brexit" vote will likely reduce purchases across the U.K., sales on the British Isles were already at record highs and gains had started to moderate prior to the referendum.
Sales in Canada have also gained momentum this year, advancing in seven of the ten provinces.
Mexico is leading North American sales gains, with volumes surging 18% so far this year.
Read the full Scotiabank Global Auto Report online at:
http://www.scotiabank.com/ca/en/0,,3112,00.html.
Scotiabank provides clients with in-depth research into the factors shaping the outlook for Canada and the global economy, including macroeconomic developments, currency and capital market trends, commodity and industry performance, as well as monetary, fiscal and public policy issues.
About Scotiabank
Scotiabank is Canada's international bank and a leading financial services provider in North America, Latin America, the Caribbean and Central America, and Asia-Pacific. We are dedicated to helping our 23 million customers become better off through a broad range of advice, products and services, including personal and commercial banking, wealth management and private banking, corporate and investment banking, and capital markets. With a team of more than 89,000 employees and assets of $895 billion (as at April 30, 2016), Scotiabank trades on the Toronto (TSX: BNS) and New York Exchanges (NYSE: BNS). Scotiabank distributes the Bank's media releases using Marketwired. For more information, please visit www.scotiabank.com and follow us on Twitter @ScotiabankViews.
For more information, please contact:
Carlos Gomes
Scotiabank Economics
(416) 866-4735
carlos.gomes@scotiabank.com

For media enquiries only:
Debra Chan
Public, Corporate and Government Affairs
Scotiabank
(416) 866-6443
debra.chan@scotiabank.com