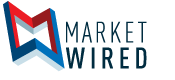 LPL Selects HiddenLevers for Inclusion in Affinity Program, Bringing in Tech to Help Advisors on DOL Fiduciary Standard
/EINPresswire.com/ -- SAN DIEGO, CA -- (Marketwired) -- 08/21/16 -- As part of its Affinity Program, LPL Financial (NASDAQ: LPLA) has selected leading risk platform HiddenLevers as tech to help advisors on DOL fiduciary needs. Now, any of LPL's 15,000-plus advisors can use HiddenLevers' stress testing and fee attribution analysis to help adapt to the fiduciary duty mandated by new regulation.
"We recognize that technology is a major contributor to creating increased efficiency and driving greater productivity in our clients' businesses," said Victor Fetter, Chief Information Officer and Managing Director, LPL Financial. "Being able to connect LPL clients with leading technology solution providers adds a new dimension to the level of service and support we can provide to clients to help them manage and grow their businesses."
Over the past few years, HiddenLevers has lived up to its stated value propositions -- preventing panic selling in volatile moments like Brexit -- and enhancing capital markets assumptions with bigger economic realities like US Immigration, Baby Boomer Outflows, and Deflation. In 2016, a new value proposition has emerged for the toolkit -- meeting heightened fiduciary standards in a changing regulatory landscape.
"As the regulatory bodies dig in their heels, it's becoming obvious that the US is headed toward a universal fiduciary duty for financial advisors. Don't expect some BICE waiver to save your soul or your hide," said Raj Udeshi, HiddenLevers Co-founder. "HiddenLevers value here is clear -- offer transparency about fee attribution for holdings and show the value they can offer in different economic scenarios. It's a basic value-for-money exercise."
Details of the Deal
HiddenLevers was selected for inclusion in the LPL Affinity Program based on advisor experience, the company's ease of doing business with LPL advisors and having met certain security and compliance requirements. HiddenLevers is also well integrated into LPL BranchNet and the WealthVision platform (eMoney), for ease of data import and sync.
The use cases for HiddenLevers are as diverse as the LPL audience. Rep-as-broker types can use portfolio stress testing to showcase how a low-volatility ETF or other hedging instrument might behave in downside scenarios, and in the next breath explain that such peace of mind has a premium. Rep-as-PM types can use the correlations screener to discover less expensive securities with similar risk/reward characteristics as the current holdings in an allocation model, and then generate a risk-forward proposal with fee transparency. Compliance personnel can use HiddenLevers batch stress testing to monitor loss tolerance drift thresholds and alert advisors early.
So far, the DOL fiduciary mandate emphasizes fees and transparency in retirement accounts. In the coming months, other regulatory bodies are expected to weigh in as well. "Our development culture, with monthly product releases and a focused team, is more like Instagram or WhatsApp than a big bank's army of uninspired coders. We will be there to create tech to help advisors on DOL needs, and coming regulatory pronouncements, and make it an attractive digital experience that's quickly scalable," said Praveen Ghanta, HiddenLevers Co-founder and tech lead. "My advice for larger LPL branches and OSJs -- any tech company that tells you they have a finished, fool-proof DOL solution -- walk away slowly."
About HiddenLevers
HiddenLevers is a client-facing risk analysis platform helping financial professionals improve client experiences, refine models, and track risk alignment. HiddenLevers technology serves risk-oriented fiduciaries, asset managers, and compliance officers. Cloud-based since its inception, the platform features interactive stress testing, risk-forward proposal generation, model optimization, and drift monitoring. HiddenLevers has offices in New York City and Atlanta.
About LPL Financial
LPL Financial, a wholly owned subsidiary of LPL Financial Holdings Inc. (NASDAQ: LPLA), is a leader in the retail financial advice market and served approximately $486 billion in advisory and brokerage assets as of May 31, 2016. LPL is one of the fastest growing RIA custodians and is the nation's largest independent broker-dealer (based on total revenues, Financial Planning magazine June 1996-2016). The Company provides proprietary technology, comprehensive clearing and compliance services, practice management programs and training, and independent research to more than 14,000 independent financial advisors and over 700 banks and credit unions, enabling them to help their clients turn life's aspirations into financial realities. Advisors associated with LPL also serviced an estimated 45,000 retirement plans with an estimated $121 billion in retirement plan assets, as of March 31, 2016. LPL also supports approximately 4,200 financial advisors licensed and affiliated with insurance companies with customized clearing, advisory platforms, and technology solutions. LPL Financial and its affiliates have more than 3,400 employees with primary offices in Boston, Charlotte, and San Diego. For more information, please visit www.lpl.com.
LPL Financial has invited HiddenLevers to participate in the Focus2016 Conference in San Diego. Attendees will have the chance to meet HiddenLevers team members and get a look at new tech to help advisors on DOL.
Contact:
RAJ UDESHI
HiddenLevers
+1 212 292 3147
Email Contact