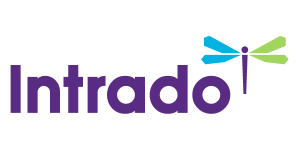 San Diego Chiropractor Jeffers Chiropractic & Sports Injuries Offers Specialized Care for Golf-Related Sports Injuries
/EIN News/ -- SAN DIEGO, Aug. 21, 2016 (GLOBE NEWSWIRE) -- Jeffers Chiropractic & Sports Injuries would like to make San Diego area golfers aware of their specialized treatments for sports injuries. The San Diego sports chiropractor can bring pain relief as well as preventative treatments to golfers who want to maximize their game and avoid chronic issues going forward.
Golf season is in full swing year-round in San Diego, and residents love all the advantages that the pleasant weather brings. Active persons and those who love to golf have abundant opportunities to partake in their favorite sport. Unfortunately, more frequent play can also lead to increased risk of injury.
Dr. Keith Jeffers and the Jeffers Chiropractic & Sports Injuries clinic have teamed up with Tecolote Canyon Golf Course and Mission Trails Golf Course to raise awareness about the benefits of sports chiropractic for golfers. The San Diego chiropractor is now featured on the back of their score cards, serving as a reminder to golfers that relief is just a phone call and chiropractic appointment away.
Golf can be a challenging sport, requiring a combination of mental focus, conditioning and body biomechanics. It requires around 10 times a person's body weight of compression on the spine with each swing. Joints are stressed to their maximum. All of these components add up to a high risk of injury from strain or repetitive use.
Sports chiropractic treatment can be instrumental in addressing back, neck, shoulder and hip pain. A high percentage of golfers have at least one of these issues. Chiropractic care can correct misalignments and address imbalances early before they get worse and become chronic issues.
A number of high level professional golfers are extolling the virtues and benefits of chiropractic for their game, including Zach Johnson and Jordan Spieth. In fact, Jordan Spieth attributes his Masters win to receiving chiropractic care. Spieth says he has been receiving chiropractic care since the age of 14. He believes it has optimized his performance and helped prevent injuries during play. In fact, he currently pays a chiropractor to travel with him full time while in competition and has won a total of four PGA tournaments in the past year.  
Dr. Jeffers shares, "As reported by the American Chiropractic Association, four out of five golfers are dealing with some type of back or spine issue. Regular chiropractic care can address these problems, reduce pain and optimize performance for a more successful golf experience."
Jeffers Chiropractic & Sports Injuries is located in Suite #105 at 7770 Regents Road in San Diego, California. Those in the area who wish to learn more about the services of the San Diego chiropractor may do so by calling (858) 452-7770. Additional information about the practice is also available at their website at http://therunningdoctor.com/.
http://www.acatoday.org/News-Publications/ACA-News-Archive/ArtMID/5721/ArticleID/33/Chiropractic-and-Golf-%E2%80%94-A-Winning-Combination
https://allamericanhealthcare.net/masters-winner-jordan-spieth-benefits-from-chiropractic/
Jeffers Chiropractic & Sports Injuries, (858) 452-7770