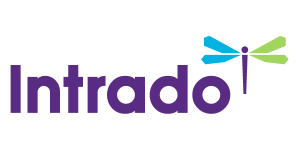 Dr. Phillips Chiropractic, Nutrition and Wellness Offering Solutions to Support Optimal Nutrition for Children
/EIN News/ -- SAN ANTONIO, Aug. 21, 2016 (GLOBE NEWSWIRE) -- With the new school year just around the corner, San Antonio chiropractor Dr. Phillips Chiropractic, Nutrition and Wellness would like to take the opportunity to remind parents about the importance of solid nutritional habits for success in the classroom. Cultivating healthy eating habits early contributes to the ability to succeed in all areas of life.
Students benefit from every possible advantage both in and out of the classroom. Ideal nutrition, custom-tailored meal plans and an optimized diet can help to create solid physical, mental and academic performance.
Nutrition is foundational to every other aspect of health. Taking in the right nutrients fuels the cells and body at the deepest levels, facilitating health and well-being going forward. The epidemic of obesity in American society has reached alarming proportions, and proper nutrition is the first line of defense against children falling victim to the typical unhealthy American diet.
In addition to expert chiropractic care and treatments, San Antonio chiropractor Dr. Phillips Chiropractic, Nutrition and Wellness can provide key insights on food, diet and nutrition. Planning for healthy meals and snacks not only helps to avoid weight issues and obesity; it also creates a solid foundation of health and well-being, allowing for higher levels of success in school, athletics, hobbies, and daily life with family and friends.
Success in diet and nutrition goes beyond just menus and meal plans. It requires a holistic approach, including exercise and chiropractic care as needed. Dr. Phillips can help to create the ideal diet, food and meal plan for each child to optimize wellness and a high quality of life going forward.
The expert assistance of a nutritionist isn't about strict, inflexible dieting; Dr. Phillips Chiropractic, Nutrition and Wellness brings client-centered, comprehensive nutritional services to help children to create sustainable lifestyle changes. The back-to-school season is a good time for kids to learn new habits that will support physical and emotional well-being as well as academic success throughout the school year.
Dr. Donald Phillips, DC explains, "Our nutritional counseling services are tailored to each child to help them connect with the ideal plan for their total health and well-being. Meals, snacks, foods, exercise and lifestyle changes are geared toward supporting success in the classroom and in life."
Dr. Phillips Chiropractic, Nutrition and Wellness is located in Suite #1207 at 115 North Loop 1604 East in San Antonio, Texas. Those in San Antonio and surrounding areas who wish to learn more about maximizing nutrition and health for their children or book an appointment may do so by calling (210) 545-1144. Additional information about the clinic is also available on their website at http://drphillipschiro.com/.
Dr. Phillips Chiropractic, Nutrition and Wellness, (210) 545-1144