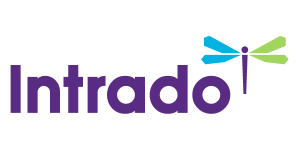 Dr. Brad Fraum of Fraum Chiropractic Life Center Addresses South Carolina Chiropractic Association at Annual Planning Retreat
/EIN News/ -- HILTON HEAD ISLAND, S.C., Aug. 21, 2016 (GLOBE NEWSWIRE) -- Hilton Head Island chiropractor Dr. Brad Fraum of Fraum Chiropractic Life Center recently spoke on the current and ongoing mission of The South Carolina Chiropractic Association (SCCA) District 1. In addition to running his practice, Dr. Fraum is also on the South Carolina Chiropractic Association Board and Membership Chairman. The SCCA is a professional association with a mission of maximizing the positive impact of chiropractic services in South Carolina.

The SCCA Planning Retreat was held in Charlotte, North Carolina on July 28th, 2016. Dr. Fraum spoke at the event, highlighting the importance of the SCCA continuing to provide strong leadership. He stressed the importance of having a unified voice to help safeguard the future of South Carolina chiropractors. 

Dr. Fraum also discussed some key specific ways that the South Carolina Chiropractic Association can best accomplish their goal of strong leadership for the chiropractors of South Carolina. He put forth that the SCCA can achieve their objectives through moves like expanding the role of chiropractic in health care, raising public awareness, and encouraging legislative involvement.

It is also very important to stay aware of current South Carolina chiropractic issues and trends and communicate them to SCCA members. Providing quality continuing education to members is another component of success. Dr. Fraum spoke about the great future of the chiropractic in South Carolina and across the country.

The services offered at Fraum Chiropractic Life Center include chiropractic adjustments to treat back pain, neck pain, auto accident injuries, chronic migraines or headaches, and subluxations of the spine. Spinal and postural screenings, specialized corrective exercises, spinal decompression therapy, functional medicine, nutrition and lifestyle advice, and weight loss support are also available. Sports injuries, sciatica, joint issues, workplace injuries, herniated disc and chronic low back pain can also be treated by the Hilton Head Island chiropractic clinic.

Dr. Brad Fraum shares, "At Fraum Chiropractic Life Center, we are dedicated to the holistic wellbeing of our patients. We take a comprehensive approach to ensure safe, effective and non-invasive solutions. We are honored to be a part of the SCCA and its stated missions of making chiropractic care in South Carolina the very best it can be."

Fraum Chiropractic Life Center is located at 1403 Main Street in Hilton Head Island, South Carolina. Those in the public who wish to learn more about the practice and their services, or who are looking to book an appointment, may do so by calling (843) 681-7777. Additional information about the Hilton Head Island chiropractor is also available on their website at http://www.fraum.com/.
 Fraum Chiropractic Life Center, (843) 681-7777