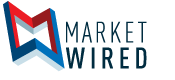 Excess Supply and Strong Dollar Tough on Processing Tomatoes
Rabobank Report Examines Factors Impacting Commodity Profitability
/EINPresswire.com/ -- FRESNO, CA--(Marketwired - August 19, 2016) - California is the world's leading producer of processing tomatoes, but has recently seen a slight decrease in overall production. Although domestic consumption remains stable, shipments to foreign buyers have slowed from recent years. The impact in production is attributed to a decline in contracted grower price and acreage planted. The current grower contract price is USD 72.5 per ton -- falling 12 percent over the last two years. These trends and their impact on California's tomato production are examined in Rabobank's Food & Agribusiness Research and Advisory note titled "Processing Tomatoes -- Peeling Away Inventories."
California tomato processors are having to strategize how they are going to manage with their abundant inventories, following record production years. "Two consecutive years of record processing tomato production in 2014 and 2015 has propelled U.S. inventories to record levels," says Vernon Crowder, Senior Analyst with Rabobank and the report's author. As of June 2016, U.S. inventories were nearly 7 million tons, 39 percent higher than 2015. "The abundance of product is putting downward pressure on market prices. Some processors indicate the YTD California tomato paste average market price to be USc 35 per pound -- 10 percent below the 5 year historic average price," added Crowder.
U.S. exports have declined with the strengthening of the U.S. dollar, causing processors to move products overseas at sustainably lower prices. "Major buyers including Japan, Netherlands, Italy, and the U.K. are projected to decrease U.S. purchases in 2016 and possibly 2017, due to the relative strength of the USD," states Crowder. Canada and Mexico continue to pay a premium for superior American products. Canadian shipments should hover around past year's average, while Mexico could see up to a 15 percent growth from last year. "U.S. processors have been forced to lower prices on exported goods and domestic products sold on the spot market, some taking a loss," added Crowder.
The report concludes by highlighting expectations for tomato growers and processors over the next couple years. "High inventory levels have reverberated across the market causing prices, acreage, and production to decrease in 2016. This may hold true for 2017 as well depending on the current year's inventory turnover," states Crowder. "As inventory levels recover and foreign currencies catch up to the USD, the processing tomato market will begin to resume profitable operations," Crowder adds. Although growers and processors may experience some challenges this year and next, the market should perform more positively in upcoming years.
The full report is available exclusively to clients of Rabobank and to media upon request.
About Rabobank, N.A.
Rabobank, N.A. is a California community bank and a leading provider of agricultural financing and full-service banking products to California consumers, businesses and the agriculture industry. With more than 100 retail branches, we serve the needs of communities from Redding to the Imperial Valley through a regional structure that promotes local decision-making and active community involvement by our employees.
Rabobank, N.A. is a division of the Rabobank Group, the premier lender to the global food and agricultural industry and a financial services leader providing commercial, retail and agricultural finance solutions in 48 countries around the world. From its century-old roots in the Netherlands, Rabobank has grown into one of the world's largest and safest banks. Rabobank, N.A. is a Member FDIC and Equal Housing Lender. www.rabobankamerica.com
About Rabo AgriFinance
As a leading financial services provider for agricultural producers and agribusinesses in the United States, Rabo AgriFinance adds value using industry expertise, client-focused solutions, and by creating long-term business relationships. Rabo AgriFinance offers a comprehensive portfolio of services that give producers the right products to prepare for, and take advantage of, market opportunities. Rabo AgriFinance representatives offer a wide array of financial services and knowledge to help customers realize their ambitions. This comprehensive suite of services includes loans, insurance, middle market agribusiness, input finance and sophisticated risk management products. Rabo AgriFinance is a division of Rabobank, the premier bank to the global agriculture industry and one of the world's largest and safest banks.
About Rabobank Food & Agribusiness Research and Advisory (FAR)
The Rabobank Food & Agribusiness Research and Advisory (FAR) group is a global team of more than 80 analysts who monitor and evaluate global market events that affect agriculture worldwide. This international team works to collect key insights into commodity markets; conduct in-depth analysis of the factors that drive sector success (or failure); and examine the megatrends that ultimately influence clients' business strategy. These analysts are internationally respected experts in sectors from protein to produce, inputs to oilseeds, and their knowledge is shared with Rabobank customers.
CONTACTS:

FAR Report Requests/Media Inquiries

Jessup Wiley
Rabobank, N.A.
D: 559-447-7946
Jessup.Wiley@rabobank.com

Sarah Kolell
Rabo AgriFinance
D: 816-516-7984
Sarah.Kolell@RaboAg.com