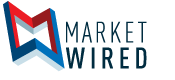 Waseco Announces Warrant Exercise
/EINPresswire.com/ -- TORONTO, ONTARIO -- (Marketwired) -- 08/17/16 -- Waseco Resources Inc. (TSX VENTURE: WRI)(FRANKFURT: WSE) is pleased to advise that holders of 325,000 warrants, which formed part of the unit offering made last year, have elected to convert their warrants into common shares of the company. The warrants are convertible into common shares at $0.075 per share. Accordingly, the Company will be issuing 325,000 common shares and receiving proceeds $24,375.
Management intends to use these funds to pay for part of the drilling program on the Battle Mountain Ridge project in Nevada.
Waseco Resources Inc. is an exploration company focused on gold exploration in Nevada and uranium exploration in the Labrador Trough, Quebec, through a joint venture with AREVA Canada Inc.
WASECO RESOURCES INC.
Richard Williams, President
Neither the TSX Venture Exchange nor its Regulations Services Provider (as that term is defined in the policies of the TSX-Venture Exchange) accepts responsibility for the adequacy or accuracy of this release.
Contacts:
Richard Williams
(416) 364-3123
rickw@wasecoresources.com
www.wasecoresources.com