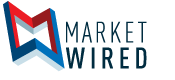 Saint Marc CEO Leads Discussions on Latest Trends in Clean Label Movement and Social Media Marketing Strategies at the Flavor & Beverage Symposium
Food and Beverage Visionary Behind Huntington Beach Hotspot Lends Expertise and Offers Insights at Premier Industry Event
/EINPresswire.com/ -- HUNTINGTON BEACH, CA -- (Marketwired) -- 08/17/16 -- Thomas (Mac) McFarland Gregory III, CEO of Pacific City's bold, futuristic eatery, Saint Marc Pub-Café, Bakery & Cheese Affinage, last week addressed some of the latest trends and challenges in the food and beverage industry during The Flavor & Beverage Symposium held August 7-10 at the Newport Beach Marriott Hotel and Spa.
Leading conversations and participating in roundtable discussions, the 25-year industry visionary who has developed, launched and managed hundreds of locations for the world's most elite luxury hospitality brands, offered his expertise and insights on the "clean label" trend and innovative social media marketing strategies. This invitational event, now in its tenth year, carried the theme "Our business revolves around flavor" and was attended by top food and beverage decision-makers, which included chefs and mixologists, as well as menu development, marketing and supply chain management executives.
"In the food and beverage industry, we constantly face challenges presented by both technology and new regulations to enforce higher food and beverage standards," says Gregory who, during a session titled Clean Label: What it means to operators. "Whether from potential government legislation, nutritional recommendations, or increasing consumer demands for ingredient transparency, the clean label trend has taken center stage."
The trend, largely a result of the connection between diet and health, coupled with growing consumer skepticism of "natural ingredient" food claims, has already led to unprecedented mandates from the U.S. Food and Drug Administration, which has finalized two rules requiring that calorie information be listed on menus and menu boards in chain restaurants and similar retail food establishments and vending machines.
Gregory also presented social media marketing strategies, using examples from the Saint Marc playbook, which included utilizing social media platforms like Facebook and Twitter to bring in new guests and stay in touch with current customers, as well as media placements that provide confirmation of the Saint Marc brand. Positive nods are worth their weight in gold, he believes, whether via social media platforms or industry publications geared toward foodies.
"There's no doubt that viral content and traditional media drives business," Gregory admits. "A recent review of Saint Marc's Bacon Bar that appeared on Foodbeast garnered upwards of 9,000 social shares within the first week of publication. But there's nothing like hearing from happy customers in real-time," he says, referring to guests' Tweets that appear live on the TV screen in the Saint Marc bar, which also offers access to a program that shows guests how much wine is left in each tap and when their favorite wines will be available. "The bottom line in this business is satisfying customers and keeping them coming back for more. We've got that down to a science."
During his presentation Gregory also stressed the importance of building programs around social media and the understanding that guests are more inclined to share photos, posts, and reviews when you give them something exciting to talk about. Saint Marc has heavily promoted the use of #SaintMarcBacon, which encourages guests to share photos of their bacon favorites to enter to win a $50 Saint Marc gift card. The Twisted Grapefruit, Saint Marc's famous classically twisted libation, is also a crowd favorite on social media, boasting a striped straw used to drink directly from the grapefruit-made possible by a machine only found in the U.S. at Saint Marc.
For more information, visit www.saintmarcusa.com. With media inquiries, please call Leslie Licano at 949-733-8679 ext. 101 or email leslie@beyondfifteen.com. Saint Marc is also on Facebook, LinkedIn, Twitter and Instagram.
About Saint Marc USA: Saint Marc Pub - Café, Bakery & Cheese Affinage is the brand's first and flagship establishment, situated along the Huntington Beach coastline within the vibrant new Pacific City. Saint Marc offers nostalgic, Americana cuisine in a family and pet friendly environment. Ambassadors serving as personal culinary consultants offer expert advice on Saint Marc's unique selection of distinctive food and hydration available tableside or self-selected from free-standing stations. iPads of information offering images and on-demand ordering of what guests want when they want it, free-flow bread from the bakery, over 100 cheese selections from boards to fondue, craft beers in a can, 32 wines on draught, with mixology served in Red Solo Cups and dishes served on faux paper plates -- highlight just some of the enticing features and unique characteristics that set Saint Marc on a less-traveled path. To learn more, visit www.saintmarcusa.com.
MEDIA CONTACT:
Leslie Licano
Beyond Fifteen Communications, Inc.
949.733.8679
Email Contact