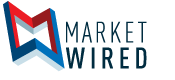 D.M. Figley Upgrades to IBS Enterprise Version 9.0
Go-Live Marks Long-Time Customer as First to Adopt 9.0 Release and First to Integrate Enterprise With Latest Varsity TMS ShipSoft Version 3.0 Interface
/EINPresswire.com/ -- ROSEVILLE, CA--(Marketwired - August 17, 2016) - International Business Systems (IBS), a leading global supplier of integrated ERP, warehouse management systems (WMS) and supply chain solutions, announced today that D.M. Figley Company, a leading wholesale distributor of sealants, waterproofing, coatings and concrete repair materials, is its first Americas customer to go live on version 9.0 of the IBS Enterprise ERP software solution.
D.M. Figley has been an IBS customer since 1996, and recently upgraded from version 4.8 to 9.0. In 2015, the construction industry distributor made the decision to evaluate software, to support plans for a bigger online presence and interface with its B2B website. After considering various other providers as well as the new capabilities offered in IBS' latest version, D.M. Figley decided to upgrade with IBS.
"IBS has been a reliable partner of ours for more than a decade," said Janet DiGioia, D.M. Figley President. "Our decision to upgrade was due to the customer-vendor relationship and the strength of IBS personnel. They did a really good job of meeting and exceeding expectations; we were able to complete the install over a weekend."
D.M. Figley's upgrade included Varsity Logistics' Transportation Management System (TMS), ShipSoft version 3.0 for the IBM iSeries, the first time Varsity's latest release had been interfaced with Enterprise 9.0.
"The close working relationship between Varsity and IBS allowed the interface changes to be completed quickly, all while delivering a more streamlined customer shipping process with increased shipping functionality," said Charlie Hawkins, Director of Sales at Varsity Logistics. "This interface is now available to the numerous IBS/Varsity joint customers and is just one more reason to upgrade."
System improvements performed after D.M. Figley's upgrade included new paperless processing capabilities, an automated returns process, direct billing for drop shipments, and several new purchasing controls and reporting formats.
"We've definitely seen an improvement. We love all the online reports, purchasing has dramatically improved since the changes to the algorithm, and our end-of-month reporting can be done in less than half the time it took before. Our order desk can process a lot more orders. Shipping and receiving has gone really well, with a lot fewer screens. Overall, we've seen a big savings in time in all departments -- and time is money," said DiGioia.
D.M. Figley plans to add IBS Analytics, powered by QlikView, and upgrade its ecommerce capabilities to the latest version of IBS NetStore in September, improving the company's overall online customer shopping experience.
About D.M. Figley
For more than 40 years, D.M. Figley Company has been the "Number One" distributor for sealant materials, with a wide range of products in stock for immediate delivery. In addition to a broad product mix of top name brands, D.M. Figley also offers technical assistance, job-site visits, submittal packages, large project management, delivery and other business-to-business services. The company is based in California, with offices in Anaheim, Menlo Park, Oakland and Sacramento.
About IBS
International Business Systems (IBS) is a leading global provider of integrated ERP, WMS and supply chain management solutions to the distribution, wholesale and 3PL sectors. For more than 35 years, we have helped customers, such as WORLDPAC, Associated Pharmacies, Inc., GILLIG, Zwilling J.A. Henckels, Miele Inc., Tri Literal LLC, Mighty Auto Parts, Volvo, Victory Packaging Inc. and many more, streamline, automate and accelerate their distribution network processes, and drive profitability and efficiency.
For more information, contact:

Kristin Seigworth
+1.262.510.0805
Kristin.seigworth@ibs.net