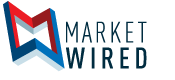 The Power of the Brazilian Confectionery Industry
/EINPresswire.com/ -- SAO PAULO, BRAZIL -- (Marketwired) -- 08/17/16 -- The relative numbers for production volume, revenue and jobs generated by the confectionery industry in Brazil are impressive, as are the quality and uniqueness of the flavors, be that in candies or gums, chocolates or peanuts. These are indicators that make the industry a major competitor in the international market. Together, these segments represent an annual revenue of R$26 billion (or USD$ 8 billion), with the production volume for chocolate at 740,000 tons per year and 378,000 tons per year in candy. The industry generates approximately 60,000 jobs directly.
This has made Brazil the 6th largest confectionery market in the world and the fifth largest in the chocolate and sweets segment. This indicates opportunities to win over consumers in the international market, with business being conducted in both mature and emerging economies, with a growth projection for exportation of 3% per year.
With 74 years in the peanut market, Santa Helena has a diversified product line among sweets, snacks and culinary products, of which Paçoquita (in sweet, candy and paste versions) being one of the leaders in terms of sales with 1 million units sold per day. They have an industrial unit in Ribeirão Preto, inland São Paulo, as well as a peanut refinement unit, in which the peanuts are received, dried, and classified, among rigorous quality control tests for aflatoxin in their laboratory. They employ around 1,500 workers.
The factory for Chocolates Garoto, founded in 1929 and situated in Vilha Velha, in Espirito Santo, generates approximately 12,000 jobs (directly and indirectly). They have a diversified product line -- tablets, bars, batons, bonbons and soluble powder -- with more than 70 items, among which is the Serenata de Amor bonbon, whose production volume stands at 3.4 million units per day.
Embaré also has some noteworthy numbers. Located in Lagoa da Prata, in Minas Gerais, the company manufactures two groups of products, that of dairy products (powdered milk, milk cream, milk jam, butter...) and that of Caramels, composed of a diverse array of items, from chewy candy with fruit flavors, to toffees and milk caramels in flavors such as coconut, chocolate or yogurt. The company, which has been in the market for 81 years, employs 1,600 workers directly and more than 300 indirectly. They receive 2.4 million liters of milk every day to feed their production and they produce around 2,000 tons of caramels per month.
Daniela Agra
(55 11) 3053 0498
dagra@atrevia.com