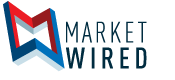 Jama Software Partners With TraceTronic
The Connected Car of the Future Demands Connected Thinking for Greater Compliance
/EINPresswire.com/ -- PORTLAND, OR--(Marketwired - August 17, 2016) - Jama Software -- a product-development solution for automotive component suppliers and others developing complex systems -- today announced a technical partnership with TraceTronic, a leader in test automation. The partnership expands Jama's testing capabilities by providing a seamless integration of test automation processes for software development of electronic control units in automotive, heavy machinery, agricultural, construction and forestry machinery. Through the partnership, TraceTronic joins Jama's recently announced Partner Alliance Program.
"Automotive customers often ask for test automation, but it can be difficult to do correctly," said Derwyn Harris, Jama co-founder and director of product marketing. "The complexity and variations of the industry demand flexibility and expertise in the testing process. TraceTronic specializes in test automation in the automotive industry, so its focus is an excellent complement to Jama."
TraceTronic provides solutions for automating the test and validation of ECU embedded systems in transport vehicles. The company offers software tools for systems tests and complex and automated functions, as well as extensive test automation services. The integration of Jama and TraceTronic enables cohesive development and testing of requirements. The result is a collaborative, web-based experience that drives quality and frees up teams to focus less on process and more on innovation.
"In a very short period, Jama and TraceTronic developed a highly efficient integrated solution," said Jens Schindler, vice president of business development for TraceTronic. "Test cases can be used smoothly with Jama, as a superior requirements and test management tool. We are impressed by how quickly the integration and collaboration based on Jama solutions is applicable for industrial users. This combined solution enhances traceability in systems engineering and testing."
The automotive industry has become increasingly complex, while the technology needed to support it has grown exponentially over the past 10 years. These factors are compounded by increased pressure from consumers to deliver technologically advanced automobiles, as well as safety standards like ISO 26262. As a result, tier one and automobile OEMs and suppliers are seeking solutions that will automate processes to streamline development and ensure product safety. Jama recently became the first SaaS and Agile vendor to achieve ISO 26262 fit-for-purpose certification. To learn more about Jama's Partner Alliance Program, visit jamasoftware.com/partners/.
Online Resources:
About Jama Software:
Jama Software is the definitive system of record and action for product development. Jama supports a systems engineering approach to development, with compliance-ready native workflows and best practices to simplify processes so developers can spend less time preparing and managing documentation for functional safety. Traceability in Jama provides end-to-end linking of marketing requirements, product requirements, product specifications, safety requirements, verification and validation artifacts, and even defects. More than 600 product-centric organizations, including NASA, Boeing and Caterpillar, use Jama to modernize their process for bringing complex products to market. The company is headquartered in Portland, Oregon. For more information, visit jamasoftware.com.
About TraceTronic:
TraceTronic provides solutions for automating the test and validation of electronic control units. The company not only provides the software tools for complex and automated function and system tests, it also supports customers with deep expertise and extensive test automation services. TraceTronic partners with customers in software and function development, calibration, test and validation, and even helps develop individual test systems. The following customers have put their trust in TraceTronic's expertise: Audi, AVL, BMW, Bosch, Caterpillar, Claas, Continental, Delphi, FEV, IAV, KMW, Magna, Porsche, Siemens, Volkswagen and ZF TRW. The company is headquartered in Dresden, Germany. For more information, visit tracetronic.com.
Press releases: http://www.jamasoftware.com/blog/tag/jamapressrelease/
CONTACT INFORMATION
Madeline Wigen
971.266.2190
mwigen@jamasoftware.com
www.jamasoftware.com