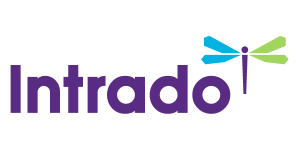 Jammin Java Corp. Issues Shareholder Letter Regarding State of the Business and Providing a Litigation Update
/EIN News/ -- DENVER, Aug. 16, 2016 (GLOBE NEWSWIRE) -- Jammin Java Corp. (d/b/a Marley Coffee) (JAMN) (www.marleycoffee.com) ("Marley Coffee", "we, "us" and the "company"), the sustainably grown, ethically farmed and artisan-roasted premium coffee company, has issued the following letter to its shareholders to discuss the disclosures made by the company in its Current Report on Form 8-K filed with the Securities and Exchange Commission (SEC) on August 5, 2016 and provide updates on its litigation against Rohan Marley, Hope Road Merchandising ("HRM") and Fifty-Six Hope Road Music Limited ("56HR"), as well as the state of its business.

Summary
The following are links to current court pleadings for the litigation involving the company, 56 HR, HRM and Rohan Marley: https://marleycoffee.com/litigation/.
We recommend specifically that shareholders read our declaration and complaint filed against Rohan Marley, our former Chairman, 56 HR and HRM for detailed information on the events that led up to the case.
On July 21, 2016, HRM provided us a notice of the termination of a short-term license agreement entered into with HRM in June 2016 and demanded that all use of the trademarks regarding the 'Marley Coffee' name cease immediately. We believe that the termination notice, as well as the termination of the prior long-term license, was without merit and that 56 HR had no reasonable basis for such terminations.   
In light of the termination notice, both parties agreed to enter into discussions to resolve the termination and enter into a forbearance agreement. One of the conditions of the forbearance agreement set by 56 HR was for the company to engage a restructuring consultant to provide a picture of the company and a potential turnaround plan. After discussion between the parties, and approval from 56 HR, we engaged r2 advisors llc ("R2"), a company with whom neither 56 HR nor we had any prior relationship. R2 provided the preliminary assessment of the company. However, after the preliminary assessment was prepared, 56 HR's representatives asserted that the assessment was biased towards the company and unfairly promoted the company's point of view. We vigorously disagree with 56 HR's viewpoint and ask that shareholders look at the preliminary assessment and see how there was a clean and viable strategy to move the company forward.
On August 1, 2016, 56 HR and HRM filed a complaint against us in the Superior Court of the State of California, County of Los Angeles, Central Division (Case No. BC628981). On August 4, 2016, we removed the matter to the United States District Court for the Central District of California, and requested a temporary restraining order.  We also filed our answer to the complaint and asserted counterclaims against 56 HR and third-party claims against Rohan Marley. We believe that our claims have merit and that we will be successful in the litigation.
Business Moving Forward
Since the original filing date of the lawsuit, and as stated in 56 HR's pleadings and emails from their lawyers, 56 HR has clarified that they will allow us to ship products and that the matters referenced above will be adjudicated in litigation.
Our objective now is to continue with business to the best of our abilities. Since the termination of the long-term license agreement, our ability to grow our business has been hampered. We had seen most of our credit freeze up and the company has found it difficult to generate new business. However, we have been able to find limited credit with our manufacturers, which will allow the company to continue fulfilling orders. We had strong prospects in the grocery business, as well as new channels prior to the cancellation of our long-term licensing agreement. We need to both mend and restart those conversations with retailers to get things moving again. We are about to enter the busy coffee buying season and now is the critical time to keep the business going so we can prime it to either grow again or be purchased by another group.
From a licensing perspective, we are continuing to do everything we can to try to work a deal with 56 HR to get back the long-term license or negotiate a buyout of the company. We have gone out to the market to look at potential acquirers. We have several interested parties, but it will require HRM to come to mediation where we can work out a deal that's beneficial for our shareholders, HRM and the potential acquirer, which may not be possible.
In the event we are unable, through the pending litigation or otherwise, to re-obtain rights to the 'Marley Coffee' trademarks, it will have a material adverse effect on our ability to generate revenue, our results of operations and assets, could force us to abandon or attempt to change our business operations, which are currently solely focused on monetizing the trademarks, and may force us to seek bankruptcy protection, all of which could cause the value of our common stock to decline in value or become worthless.
We are in a very fluid state and things are changing quickly. We recommend that all shareholders review our risk factors in our latest Form 10-Q and Form 10-K, all of which continue to be material. As things move along, we will provide updates to the public.
Marley Coffee has always been more than just the name on the door. It is about the good people who work for the company and the creditors and shareholders who believed in our vision. It is about roasting the best coffee in the world that adheres to certain principles like sustainability and philanthropy. Moving forward, we will continue to maintain those principles. 
Not having a long-term license in place has put us in a precarious position. That being said, we are still able to ship products and will continue to do so to the best of our ability. 
Our long-term objective is to continue to work to rebuild this business to ensure that our shareholders are protected and creditors are made whole. Please feel free to call the company or email me directly for any questions.
Sincerely,
Brent Toevs, CEO
Forward-Looking Statements
This Press Release includes forward-looking statements. In particular, the words "believe," "may," "could," "should," "expect," "anticipate," "estimate," "project," "propose," "plan," "intend," and similar conditional words and expressions are intended to identify forward-looking statements. Any statements made in this news release about an action, event or development, are forward-looking statements. Such statements are based upon assumptions that in the future may prove not to have been accurate and are subject to significant risks and uncertainties. Such statements are subject to a number of assumptions, risks and uncertainties, many of which are beyond the control of the company. These risks and others are included from time to time in documents we file with the Securities and Exchange Commission ("SEC"), including but not limited to, our Form 10-Ks, Form 10-Qs and Form 8-Ks. Other unknown or unpredictable factors also could have material adverse effects on our future results. Accordingly, you should not place undue reliance on these forward-looking statements. Although the company believes that the expectations reflected in the forward-looking statements are reasonable, it can give no assurance that its forward-looking statements will prove to be correct. Investors are cautioned that any forward-looking statements are not guarantees of future performance and actual results or developments may differ materially from those projected. The forward-looking statements herein are made as of the date hereof. Actual results may differ from anticipated results sometimes materially, and reported results should not be considered an indication of future performance. The company takes no obligation to update or correct its own forward-looking statements, except as required by law or those prepared by third parties that are not paid by the company. The company's SEC filings are available at http://www.sec.gov. 
Maian Tran
303-396-1756
pr@marleycoffee.com