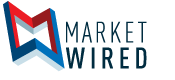 DuMouchelles Art Galleries: Rare Olympics Collection Goes to Auction Block
/EINPresswire.com/ -- DETROIT, MI--(Marketwired - August 16, 2016) - Over the many years of Olympic competitions, "going for the gold" has always been about athleticism, national pride and striving for excellence. But no matter where the games have been celebrated, each event has had its own special significance in both sports annals, as well as in world history.
Now pieces of that history are set to go to auction at DuMouchelles Art Galleries on Friday, August 19th in Detroit when they will auction off a vintage collection of Olympic memorabilia.
Included are items from the games of the last century, extending as far back as 1908. "Of particular interest to bidders is a 1936 relay bearer's torch," advised Jerry Anderson, an appraiser for DuMouchelles. "The 1936 games were historic as the first in modern times to conduct a torch relay from Olympia in Greece to the site of the games." Those games were also renowned for the tremendous success of four-time American track and field gold medalist Jesse Owens, as well as the first time that the games were televised.
"A lot of those pieces disappeared in the turmoil of World War II," Anderson said. "There weren't that many of them left."
Other highlights include programs and brochures from the 1932 Los Angeles games, a vintage postcard collection, hand-made books and autographed photos of American diver Marjorie Gestring -- who, in 1936, at age 13 years, 9 months became the youngest female gold medalist in the history of the summer games. Her record still stands today.
Also noteworthy are the collections of over 1,900 pins -- including a unique set of pins designed by countries that unsuccessfully vied for the 2004 games. Limited amounts of these pins were made because there was no need to mass-produce them after their initial presentations. "You don't see these often," Anderson said. "They're very hard to get."
Pins were given to dignitaries and committee members in the early years and later were traded amongst athletes as a gesture of goodwill.
Rounding out the collection are event tickets, participation medals -- even a 3-D stereoscope viewer with slides -- certainly an interest for both sports fans and historians alike.
The collection remains on view at DuMouchelle Art Galleries 409 E. Jefferson Avenue location in Detroit until it goes to auction this Friday evening, August 19th. For more information, refer to www.dumoart.com or call (313) 963-6255.
Image Available: http://www.marketwire.com/library/MwGo/2016/8/16/11G110689/Images/Olympic-Memorabilia-f4c5f25e76d8b9a6afd7719be19e664f.jpg
Contact:
Nanette Poole/Jerry Anderson
Phone: (313) 963-6255
E-Mail: info@dumoart.com