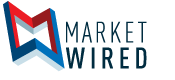 Premera and EvergreenHealth Establish New Contract
Organizations Will Collaborate to Foster Healthier Communities and Greater Value With Patient-Focused Initiatives
/EINPresswire.com/ -- MOUNTLAKE TERRACE, WA--(Marketwired - August 16, 2016) - Premera Blue Cross, Washington's leading health plan, today announced a new three-year contract with the Kirkland-based EvergreenHealth system that focuses on improving the patient experience while lowering costs.
Premera and EvergreenHealth, which was recently recognized as one of the nation's top 100 hospitals by Truven Health, have committed to jointly monitor performance in four important areas including patient safety, surgical site infections, hospital-acquired infections and overall patient experience. The organizations will use insights from this work to inform data-driven decisions that seek to provide the best value to patients and providers.
"We are excited to continue our partnership with EvergreenHealth. EvergreenHealth has long shared our commitment to making health care work better in our community. Together we are working to make health care more affordable and simpler," said John Espinola, MD, Executive Vice President for Premera.
"Our mission is rooted in advancing the health of our community, as demonstrated by our dedication to ensuring the highest quality, safest and most cost-effective care and an exceptional experience. Our continued partnership with Premera reflects their trust and confidence that we will continue to uphold this mission," said EvergreenHealth CEO Bob Malte. "Patients have more choices than ever when it comes to selecting a health care partner and, along with Premera, we are honored to sustain their trust by providing outstanding care at the best possible value."
Effective August 1, the new contract continues to provide in-network access for Premera members to the EvergreenHealth system, which includes the specialty care and service from more than 1,100 physicians and providers at its Kirkland medical center, across 10 primary care practices, two urgent care centers and two 24/7 emergency departments.
About Premera Blue Cross Premera Blue Cross is a leading health plan in the Pacific Northwest, providing comprehensive health benefits and tailored services to approximately 1.9 million people, from individuals to Fortune 100 companies. The company offers innovative health and wellness solutions focused on quality outcomes for patients and controlling costs. Premera Blue Cross, which has operated in Washington since 1933, is a not-for-profit, independent licensee of the Blue Cross Blue Shield Association.
About EvergreenHealth Formed as a public hospital district in 1972, EvergreenHealth includes 1,150 physicians in 80 specialties, a 318-bed acute care medical center in Kirkland, a network of 10 primary care practices, two urgent care centers, three emergency departments and over two dozen specialty care practices. The system also includes EvergreenHealth Monroe -- a 72-bed public hospital district, established in 1960 in Monroe, Washington. In 2016, EvergreenHealth achieved its seventh designation as a Distinguished Hospital for Clinical Excellence from Healthgrades® and was named one of the nation's 100 Top Hospitals® by Truven Health Analytics™.
Contacts:
Paul Hollie
Premera Blue Cross
425-918-5333
paul.hollie@premera.com