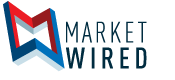 Lele Nardin Joins Vera as Vice President of Engineering
Cisco Engineering Vet Brings Distinguished Track Record and Technical Expertise to Scale Vera's Data Security and Rights Management Platform Into a Billion Dollar Company
PALO ALTO, CA --(Marketwired - August 16, 2016) - Vera, today announced that Lele Nardin has joined the company's executive team as Vice President of Engineering. Coming off a record-breaking second quarter, achieving 600% year-over-year growth, Lele plays an integral role in a market Gartner forecasts to reach $170 billion by 2020. A network engineering trailblazer and recognized technologist, Nardin brings over 20 years of product engineering, execution, and organizational experience to deliver on the company's mission to become the trusted standard for securing and sharing all forms of business information.
/EINPresswire.com/ -- Lele joins Vera after leading engineering at PLUMgrid, where he oversaw all of product and engineering deployment, in his role as Vice President. Prior to PLUMgrid, Nardin was senior vice president of engineering at Ericsson Silicon Valley, where he managed and scaled large development teams for an array of key products. Lele spent 15 years at Cisco leading a variety of product development roles, including Vice President and General Manager, for Cisco's Midrange/Edge Routing (Cisco 7200/7500/7600) and Modular Switching (Cat6K/Cat5K), each of which achieved annual revenue exceeding $1 billion.
On the heels of a $17M Series B round led by Sutter Hill Ventures, and recent investment from Capital One Growth Ventures in May 2016, Vera is leading a new class of security solutions changing the way businesses around the world protect data. With more than 350,000 users at Fortune 500 companies, Vera has partnered with some of the industry's most recognized technology innovators, such as Dropbox, Okta, and Centrify, and announced strategic integrations with Box, VMware, and Microsoft within the last year.
Quotes:
"Lele is an engineering visionary with proven success building, scaling, and managing high-performance engineering teams," said Prakash Linga, CTO and Co-founder of Vera. "Vera is building the next-generation platform for securing and sharing any kind of business data, and his experience and guidance will help us accelerate our plan to deliver the most secure, scalable, and usable security solutions in the industry."
"Opportunities like this don't come along everyday and I'm extremely impressed by the momentum Vera has seen early on," said Lele Nardin, Vice President of Engineering at Vera. "Not only is the platform elegant, Vera is emerging as a leader of the elite security startups in Silicon Valley. I'm personally motivated to deliver on our vision and building Vera as the de facto data security standard in the enterprise."
"Lele is an extremely well-respected technology visionary with an incredible reputation and depth of knowledge in delivering enterprise-grade software," said Stefan Dyckerhoff, Managing Director at Sutter Hill Ventures. "Not only is he a technical thought leader, Lele was a mentor to me during my time at Cisco, and I have the ultimate confidence he will bring immense value in scaling Vera's rapidly growing data security platform."
About Vera
About Vera Vera delivers a first-of-its-kind zero-touch, zero-friction data protection and encryption solution that secures and tracks any digital information across all users, devices, applications, and platforms in real-time. For more information, visit www.vera.com.
Media Contact
Lynsey Rose
lynsey@vera.com
408.391.3323