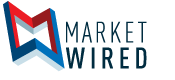 Druva Extends Reach Into UK Public Sector With Fordway Partnership
New Partnership Strengthens Presence Through G-Cloud and Supports Move by Organisations to Public Cloud Services for Data Protection
/EINPresswire.com/ -- SUNNYVALE, CA -- (Marketwired) -- 08/16/16 -- Druva, the leader in converged data protection, today announced a managed service provider partnership with Fordway, a managed cloud provider and IT infrastructure transformation company. Fordway is a leading supplier to UK public sector organisations via the G-Cloud framework, and this partnership will make Druva's public cloud-based data protection services available through G-Cloud for the first time.
"Making use of public cloud services alongside smarter procurement through G-Cloud helps organisations reduce the cost of their DR and archiving while still meeting the strict requirements of public sector data safety," said Rick Powles, Vice President EMEA at Druva. "As more government and enterprise organisations look to the cloud to stay protected and compliant, partnerships with companies like Fordway offer solutions that are second to none."
As UK government departments and other public sector bodies look to cut their costs around disaster recovery, the move to public cloud services is becoming more attractive. Alongside the potential to reduce spending, public sector organisations are starting to view cloud-based services as more secure than their internal IT implementations according to leading analyst firms. This perception of increased security as the primary driver for public cloud deployments by 2018 will support the expansion of cloud-based data protection services.
According to a recent Gartner press release, "Adoption will start to accelerate, and subject to appropriate analysis of the risks involved, the provider's capabilities and the technologies chosen to protect the data, public sector CIOs should look to use public cloud for hosting both public and low-to-medium levels of sensitive data." Neville Cannon, research director at Gartner, quoted in the release stated that, "Many cloud service providers invest heavily in incorporating higher levels of security into their products to continue building confidence that their data is more secure."*
Fordway joins Druva's Elite PartnerSync channel programme for managed service providers in the UK, which supports companies in selling unified backup, recovery and archiving services for enterprise endpoints and cloud applications based on public cloud infrastructure.
"With data collection and preservation a continual concern for all organisations, we identified the need for a cloud-based endpoint data backup, restore and compliance service to provide clients with support should the worst happen," said Richard Blanford, Fordway managing director. "The Druva solution enables us to provide both automated and user-initiated backups and other endpoint services such as Data Loss Prevention (DLP) and file sharing through a non-intrusive client application. We see it as a valuable addition to our existing range of cloud services."
Druva continues to expand its MSP channel programme in EMEA in response to market demand and to complement its traditional channel initiatives across Europe. Druva launched a dedicated partner portal for MSPs alongside a new management platform to provide their services based on the public Cloud. For more information regarding the Druva MSP Channel Programme, see http://www.druva.com/msp-partner-program
About Fordway
Fordway is a managed cloud provider and IT infrastructure company with almost 25 years' experience across the public and private sectors. The company is using Druva's data protection software within its new Endpoint Data Protection and Compliance service, which is available through the latest iteration of the UK Government's G-Cloud procurement framework.
About Druva
Druva is the leader in converged data protection, bringing data-center class availability and governance to the mobile and distributed enterprise. With a single dashboard for backup, availability and governance, Druva's award-winning solutions minimise network impact and are transparent to users. As the industry's fastest growing data protection provider, Druva is trusted by over 4,000 global organisations on over 4 million devices. Learn more at http://www.druva.com and join the conversation at twitter.com/druvainc.
*Gartner Press Release, Gartner Says Security Will Displace Cost and Agility as Primary Reason Government Agencies Move to Cloud, January 20, 2016. http://www.gartner.com/newsroom/id/3187517
Media Contact:
Stacey Collins Burbach
Phone: +1.415.310.9767
Email: Email Contact