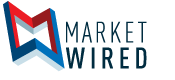 BioStem Technologies, Inc. (OTC Pink: BSEM) Engages American Capital Ventures for Investor Relations Services
/EINPresswire.com/ -- OAKLAND PARK, FL -- (Marketwired) -- 08/16/16 -- BioStem Technologies, Inc. (OTC PINK: BSEM) (the "Company" or "BioStem"), a company engaged in the advancement of regenerative medicine, anti-aging strategies and niche pharmaceutical manufacturing and repackaging throughout the United States, Europe and Mexico, announced today that it has engaged American Capital Ventures, a boutique provider of comprehensive investor relations, financial marketing and capital advisory services to the micro- and small-cap community.
Henry Van Vurst, CEO of BioStem Technologies, commented, "Over the past 6 months, we have remained steadfast in our mission to become the global leader in Anti-Aging and Regenerative Medicine. Most recently, we commenced construction of the Company's new GMP pharmaceutical grade laboratory facility, which will house multiple general labs, clean rooms, and small batch manufacturing rooms to support production and development of pharmaceutical, nutraceutical and cell based products. We also acquired technology platform, TEN, an intuitive personalized system that teaches people how to be healthier, and expanded our business model for cellular treatments - purchasing a 98 acres waterfront land property in Iceland, collaborating to build a new rejuvenation spa and resort offering state-of-the-art stem cell treatments.
Moreover, world renown thought leaders and experts, David Wolfe and Michael Beckwith, joined our Advisory Board, and have already contributed vastly to the growth and future of our company. We underwent a capital restructure initiative - increasing shareholder equity and eliminating the possibility of unequal dilution. With these inroads made and more in the pipeline, now is time to grow brand awareness in the investment community and properly convey our opportunity to the right stakeholders."
He added, "ACV, a comprehensive provider of investor relations and communication services to micro cap companies, has been brought on to assist in this important directive. Their team will play a pivotal role in the communication of our opportunity in the anti-aging market to target investors, and to bringing greater value to shareholders in the time ahead."
Howard Gostfrand, President of American Capital Ventures, commented, "A recent Research and Markets report estimates the value of the global stem cell therapy market will reach USD 1.87 Billion by 2025. BioStem is uniquely positioned with the right management and advisory teams, expansion strategy and global focus to carve out a significant piece of this growing market. We're thrilled to be working with their team to expand investor awareness and value."
About BioStem Technologies, Inc. (OTC PINK: BSEM): BioStem Technologies (OTC PINK: BSEM) is in the business of regenerative medicine and antiaging strategies throughout the United States, Europe, and Mexico. The Company's mission is to conquer the effects of biological aging (and related acute disease), and its strategy is to discover, develop, produce, and deliver the most effective stem cell and wellness products in the world. The Company is comprised of a diverse group of scientists, physicians, and industry visionaries who are creating innovative products for helping customers live their best, feel their best, and be their best. The company operates four strategic business units - BioStem Cell Therapy, BioStem Wellness, BioStem Pharmaceuticals, and BioStem International - providing a diversified line of products and services that include: clinical stem cell therapy, stem cell R&D, state-of-the-art laboratory services, pharmaceuticals, nutraceuticals, cosmeceuticals, API Repackaging, and medical tourism.
Forward-Looking Statements: Except for statements of historical fact, the matters discussed in this press release are forward looking and made pursuant to the Safe Harbor provisions of the Private Securities Litigation Reform Act of 1995. "Forward-looking statements" describe future expectations, plans, results, or strategies and are generally preceded by words such as "future," "plan" or "planned," "expects," believe" or "projected." These forward-looking statements reflect numerous assumptions and involve a variety of risks and uncertainties, many of which are beyond the company's control that may cause actual results to differ materially from stated expectations. These risk factors include, among others, limited operating history, difficulty in developing, exploiting and protecting proprietary technologies, intense competition and additional risks factors as discussed in reports filed by the company with OTC Markets.
BioStem Technologies, Inc.:
Phone: 954-380-8342
Website: http://www.biostemtech.com
Email: info@biostemtech.com
Twitter: @Biostemtech
Facebook: BioStem Technologies

Investor Relations:
Howard Gostfrand
info@amcapventures.com
305.918.7000