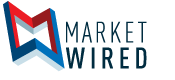 Wyzant Unveils New Brand
Industry Leader Rebrands as It Celebrates Growing Diversity of Students Finding Success on Platform
/EINPresswire.com/ -- CHICAGO, IL--(Marketwired - August 16, 2016) - Today, Wyzant, the nation's largest online marketplace for 1-to-1 instruction, announced a complete redesign of its brand. Students and tutors using Wyzant will be greeted with an updated experience -- including everything from a newly designed site and logo to usability improvements across the site and apps.
The redesign comes as a natural point of the company's evolution. Founded more than 10 years ago, Wyzant has grown from an organization meeting the needs of K-12 students looking for tutors to the nation's largest marketplace for students of all ages seeking 1-1 expert instruction. And with more than 80,000 independent instructors in more than 300 subjects, Wyzant has cultivated the most comprehensive learning marketplace in the U.S.
"Wyzant creates an environment where students of all ages and skill levels can select the learning experience that's right for them. With more than one million instructor ratings and reviews, Wyzant students are able to find the perfect online or in-person instructor at a price point that fits their budget," said Wyzant CEO and co-founder Drew Geant. "Our new brand better reflects this transparency and choice and is inspired by the diversity of students seeing results through our services."
As part of the rebrand, Wyzant is introducing the following:
A new logo. The new logo pulls from the company's heritage, interlocking the "W" and "A" from Wyzant to form a new arrow-like icon. The logo represents Wyzant's role in connecting students with the right instructors, ultimately guiding our users to find the perfect educational experience.
Redesigned website and mobile apps. Wyzant's website and mobile apps have a new streamlined look and feel, making it easier than ever for students and instructors to connect.
Wyzant's rebrand comes after years of product enhancements, from the introduction of the industry's best online tutoring platform to improved student and tutor communication tools on Wyzant's mobile apps. For more details about Wyzant's new brand, please visit https://www.wyzant.com/blog/meet-the-new-wyzant.
About Wyzant
Wyzant is the nation's largest online marketplace for 1-to-1 instruction, connecting more than 1 million students seeking personalized learning experiences with more than 80,000 independent instructors. Wyzant offers both in-person and online lessons in more than 300 subjects, catering to learners of all ages -- from elementary school students to professionals looking to further their careers. WyzAnt was founded in 2005 and is backed by Accel Partners. To learn more about Wyzant, visit wyzant.com/about.
Media contact:
Abby Hunt
press@wyzant.com
773.231.5807