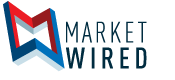 SECFilings.com: Invest in the Cornerstone of the $34 Billion Virtual Reality Industry With FLXT
/EINPresswire.com/ -- REDONDO BEACH, CA -- (Marketwired) -- 08/16/16 -- SECFilings.com, a leading financial news and information portal offering free real time public company filing alerts, announces the release of an article on the foundational role of sensors in the emerging virtual reality industry. In particular, Flexpoint Sensor Systems' (OTCBB: FLXT) Bend Sensor® lies at the heart of various virtual reality gloves, allowing users to manipulate their hands in virtual applications across diverse markets including consumer, robotics, rehabilitation, government, animation and more.
The global virtual reality market is expected to grow at a 58% compound annual growth rate to reach nearly $34 billion by 2022, according to Markets and Markets. While entertainment represents the technology's biggest future potential end market, current demand is being driven largely by enterprise customers in the aerospace/defense, medical, and commercial aviation industries looking to train employees to handle critical situations.
Virtual reality technologies rely on sensors to detect movements in the real world and translate them to the virtual world. For example, a doctor wearing a VR glove to practice high-risk surgeries relies on sensors to detect and translate small hand movements. Flexpoint's Bend Sensor® is a customizable and patented flexible potentiometer with a single layer requiring no mechanical assembly, making it more reliable, significantly lighter, and less expensive than other options.
In addition to leading glove makers Manus VR and Virtual Motion Labs, Flexpoint has been working with multiple U.S. and European virtual reality and virtual gaming companies, which means that its exposure to the VR industry extends well beyond these gloves to other areas of the market. Alongside the Industrial Internet of Things ("IIoT") market, the company's management views virtual reality as a significant driver of future demand for its sensor technologies.
To read the full article, please click the link: http://analysis.secfilings.com/articles/53-invest-in-the-cornerstone-of-the-34-billion-virtual-reality-industry
For more information, visit the company's website at http://www.flexpoint.com/ or download our free Company Analysis.
About SECFilings.com
Founded in 2004, SECFilings.com provides free real time filing alerts to over 600,000 registered members and offers services to help public companies grow their audience of interested investors.
Disclaimer:
Except for the historical information presented herein, matters discussed in this release contain forward-looking statements that are subject to certain risks and uncertainties that could cause actual results to differ materially from any future results, performance or achievements expressed or implied by such statements. Emerging Growth LLC, which owns SECFilings.com, is not registered with any financial or securities regulatory authority, and does not provide nor claims to provide investment advice or recommendations to readers of this release. Emerging Growth LLC may from time to time have a position in the securities mentioned herein and may increase or decrease such positions without notice. For making specific investment decisions, readers should seek their own advice. Emerging Growth LLC may be compensated for its services in the form of cash-based compensation or equity securities in the companies it writes about, or a combination of the two. For full disclosure please visit: http://secfilings.com/Disclaimer.aspx.
SECFilings.com
Paul Archie
406-862-2242
parchie@secfilings.com