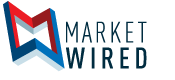 GC Micro Wins North Bay Maker Award Honoring Manufacturing Excellence From the North Bay Business Journal
Sonoma County-Based Minority and Woman-Owned IT Firm Recognized in "Quality" Category for Its Procurement and Delivery of Specialized IT Systems
/EINPresswire.com/ -- PETALUMA, CA -- (Marketwired) -- 08/16/16 -- GC Micro Corporation, a hardware and software integration and services company based in Petaluma, Calif., received a "North Bay Maker Award" from the North Bay Business Journal. The award honors exceptional regional manufacturing companies and integral partners within the supply chain. GC Micro, a minority and woman-owned firm, was recognized for quality in procuring, building and delivering IT products and systems.
"Of all the awards to receive, we are deeply honored to be recognized for our commitment to industry leading quality standards that benefit our government and corporate contracts," said Belinda Guadarrama, CEO of GC Micro. "GC Micro celebrates its 30th anniversary this year and, to us, this award symbolizes our commitment to high-performance standards and to exceeding customer expectations, while exemplifying the hard work of our wonderful, dedicated and talented team."
GC Micro has a long-standing reputation with its clients, which include the U.S. Department of Defense, the National Aeronautics and Space Administration (NASA) and numerous Fortune 500 companies, for consistently delivering products and services in a timely manner. It provides computer hardware and software, such as integrated computer systems and servers, custom cable assemblies, as well as facilitating and managing custom requirements for services and products such as test equipment, equipment services, maintenance and contracting services. In its 30 years of service, GC Micro has received more than 80 awards for its excellence and outstanding performance.
GC Micro is often a party to large government contracts. Recently, the company was selected as a subcontractor to Boeing as part of a $3.2 billion sale of nine aircraft to the United Kingdom.
About GC Micro
GC Micro is a Value-Added Reseller providing hardware and software integration services and software management services to the Federal Government and Fortune 500 companies. In addition to fulfilling information technology hardware and software requirements, the business offers more than 220,000 products from over 1500 software and hardware manufacturer with access to over $5 billion in product inventory across 14 national warehouses. For more information, visit www.gcmicro.com.
Contact:
Belinda Guadarrama
CEO
GC Micro
707.789.0600
bg@gcmicro.com

Michael Bond
Blattel Communications
415.413.4524
michael@blattel.com