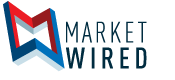 Sangoma Technologies Introduces PBXact UCC, a New Cloud-Based Business Communications Service Adapted to the Needs of SMBs and Small Enterprise
/EINPresswire.com/ -- MARKHAM, ONTARIO -- (Marketwired) -- 08/16/16 -- Sangoma Technologies Corporation (TSX VENTURE: STC) is pleased to announce the launch of its new Cloud PBX service, PBXact Unified Cloud Communications (PBXact UCC) specifically designed to meet the communication needs of SMBs and small enterprise.
"Our customers are constantly looking for integrated solutions that will lower overall communications costs", said Tony Lewis, General Manager USA at Sangoma Technologies. "The ubiquity of the internet, combined with SIP and VoIP protocols, mean high end communication solutions can now be delivered from the cloud and benefit from the software as a service (SaaS) model that have become so prevalent in the tech industry".
Based on the award-winning on premise PBXact UC systems, the PBXact UCC service is backed by Sangoma's fail safe data centers and SIPStation sip trunking infrastructure. The service is designed to lower costs and to facilitate implementation and features:


--  Simple online sign up, ordering and management at
    https://cloud.pbxact.com
--  Fixed monthly fees per line including unlimited US/Canada calling plans
--  Quick start configuration wizard - set-up extensions, IVR, voicemail in
   less than 10 minutes
--  Number portability - businesses get to keep their phone numbers
--  Complete integration with Sangoma's IP Phones, including Zero-touch
    provisioning, Phone Apps and built in VoIP security
--  Advanced Unified Communications with UC Web Panels, Zulu desktop
    integration and Sangoma's Phone Apps (A set of productivity tools
    integrated with IP phones)


"We have been part of the beta testing phase for PBXact UCC" said Joseph Pedalino, Owner of Southeastern Technology Specialist and a long time reselling partner of Sangoma. "It is very easy to set-up and configure and it has now become our first recommendation for our clients. It works flawlessly!"
Sangoma also offers a generous partner program for companies interested in reselling the PBXact UCC Service.
For more details about the PBXact UCC service, please visit the product page at http://sangoma.com/products/pbxact-ucc/. PBXact UCC service is available today - sign up at https://cloud.pbxact.com/.
About Sangoma Technologies
Sangoma (TSX VENTURES: STC) offers a range of hardware, software and services for voice and data IP communication systems to enterprises, SMBs, Service Providers and OEMs in more than 150 countries. Sangoma's cost effective, quick to deploy, and easy to manage offerings include Hosted and On Premise Unified Communications Solutions with PBXact, FreePBX, SIPStation and FaxStation; Session Border Controllers (SBC); the market-leading Express for Skype for Business; VoIP Gateways; Call Tapping; Call Center Software; and Signaling Gateways. Sangoma also continues to lead the market in VoIP-to-PSTN interface cards. For more information, visit www.sangoma.com.
Contacts:
Frederic Dickey
VP Marketing
Sangoma Technologies
+1 905 474-1990 x 4161
fdickey@sangoma.com