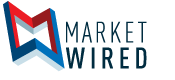 Eat Like a Farmer
/EINPresswire.com/ -- MISSION, KS -- (Marketwired) -- 08/16/16 -- (Family Features) Farmers are the experts when it comes to enjoying the fruits of the land in the best way possible. Learn to eat like a farmer, and your taste buds will be sure to thank you later.
Across the United States, farmers are working hard to bring high-quality foods from their fields and groves to grocery store shelves and, ultimately, to your pantry. Sometimes foods you may not even think about coming from a farm have been grown with the most tender, loving care.
One example is olives, which are typically bought in cans, far removed from the produce section people more typically associate with farms. In California, hard-working, multi-generational farming families produce more than 95 percent of the olives grown and consumed in the United States. The farms -- groves, to be exact -- are home to thousands of trees that bear olive fruit for harvest each fall.
It should come as no surprise that these families have fine-tuned some of the most appetizing olive recipes by passing them on from one generation to the next. These farmers don't just grow olives, they cook with them too, and are sharing some of their favorite recipes -- from snacks to salads and pasta -- using California Ripe Olives.
Find more California olive farmer-approved recipes at CalOlive.org.


Cowboy Caviar
Recipe courtesy of olive grower Natalie Jameson
Servings: 8-10
2   cups chopped tomato
3   green onions, sliced
1   avocado, peeled, pitted and cut into small cubes
1   can (15 ounces) black beans, rinsed and drained
1   can (6 ounces) large California Ripe Olives, drained and coarsely
    chopped
1/2 cup prepared vinaigrette dressing
    corn chips


In medium bowl, stir together tomato, green onions, avocado, black beans and olives.
Toss with dressing and serve with corn chips.


Rotini with Shrimp and Olives
Recipe courtesy of olive grower Pablo Nerey
Servings: 6-8
1   pound rotini pasta
2   tablespoons butter
2   tablespoons olive oil
3   tablespoons chopped garlic
1   pound large shrimp, peeled and deveined
1/2 teaspoon garlic salt
    pepper, to taste
1   cup heavy cream
1/2 cup grated Parmesan cheese, plus extra for garnish
2   tablespoons prepared pesto
1   can (2.25 ounces) sliced California Ripe Olives


Bring large pot of lightly salted water to a boil. Add pasta and cook 8-10 minutes, or until al dente; drain well and set aside.
In large skillet, heat butter and olive oil over medium heat.
Add garlic and stir until golden, being careful not to burn.
Add shrimp to skillet and season with garlic salt and pepper. Cook about 5 minutes, or until shrimp are pink, stirring frequently.
Reduce heat to medium-low and add cream to skillet; simmer until thick.
Add cooked pasta to sauce and stir in Parmesan cheese, pesto and olives.
Sprinkle with Parmesan cheese.


Red Potato and Olive Salad
Recipe courtesy of olive grower Carolina Burreson
Servings: 4-6
Dressing
1/2   cup olive oil
3     tablespoons lemon juice
2     tablespoons red wine vinegar
1/2   teaspoon ground pepper
1/2   teaspoon kosher salt
1/4   teaspoon sugar
Salad
1/2   cup sliced California Ripe Olives, drained
1/2   cup grape tomatoes, halved
1/4   cup chopped fresh Italian parsley
1/4   cup chopped celery
1 1/2 pounds small red potatoes, quartered and boiled until tender
1     jar (6 ounces) marinated artichoke hearts, drained and coarsely
      chopped
1/4   medium red onion, thinly sliced


In sealable jar, mix together dressing ingredients and refrigerate at least 4 hours.
When ready to serve, place all salad ingredients in large bowl. Drizzle with dressing and toss lightly to coat.
About Family Features Editorial Syndicate
Established in 1974, Family Features is a leading provider of free food and lifestyle content for print and online publications. Our articles, photos, videos and web content solutions save you time, money and help create advertising opportunities. Registration is fast and free -- with absolutely no obligation. Visit editors.familyfeatures.com for more information.
Image Available: http://www2.marketwire.com/mw/frame_mw?attachid=3045764

Michael French
mfrench@familyfeatures.com
1-888-824-3337
editors.familyfeatures.com