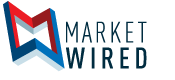 World Health Energy Holdings Inc. Announces Appointment of Mr. Regis Nebor Previously From FX and Consultant Also to Yahoo and Popcast as V.P. Team Leader for Software Development
/EINPresswire.com/ -- NEW YORK, NY -- (Marketwired) -- 08/16/16 -- World Health Energy Holdings (OTC PINK: WHEN), a diversified energy, health and financial software company www.worldhealthenergy.com, is reshaping its management Team with the appointment of Mr. Regis Nebor, previously part of CostraFX and former Yahoo Inc. consultant, as V.P. Team Leader of Software development.
Regis Nebor is an Entrepreneur with an IT Background who caters to automation in the financial world. He co-founded Costra Enterprises Ltd. in a quest to introduce and conquer the Forex Brokerage market in Georgia then led its expansion to New Zealand qualifying CostraFX for an FSP license, an effort later thwarted by the 2015 regulatory changes. Mr. Nebor has consulted for Majestic Research Corp., Popcast Inc., Yahoo Inc. and Media code Inc. He specialized on tuning and enhancing software by leveraging their API to provide additional functionality to the end user. Regis Nebor holds a Master Degree in Computer Science Engineering from University Rennes I in France.
Among the other changes, Mr. Levi is no longer part of WHEN and FSC, the Broker Dealer relationship with AMID is suspended until further notice more on the news Mr. Teplitsky will join us to strengthen and expand our team, leading the switch to a new and energized platform, destined to help WHEN grow its earning potential before the end of 2016.
World Health Energy Holdings Have working to integrate a Financial Software, Banking, and Holding Company. Its companies include FSC Solutions, Inc. (www.fsc.trade), and Online trade DBA company www.onlinetrade.trade with our new back office system potentially creating high traffic to our new business model between FX and managed accounts for our existing clients, excluding US traders.
Investor Database for Future Press Releases and Industry Updates
Interested investors and shareholders are invited to be added to the corporate e-mail database for corporate press releases and periodic industry updates by sending an e-mail to info@worldhealthenergy.com
About World Health Energy Holdings (www.worldhealthenergy.com)
World Health Energy Holdings, Inc. (WHEN) is a diversified energy, health and financial software company. WHEN is comprised of:
FSC Solutions Inc. (www.fsc.trade), teamed with IB which will enable a suite of next-generation, direct-access online trading platform solutions for stocks, equity, options, bonds, futures and Forex trading on the global markets, as well as risk management software.


Online Trade www.onlinetrade.trade is an online FX and Stocks service company offering an online trading platform for Stocks, Mutual, fx futures, and fixed income with low transaction costs.


Forward-Looking Statements
This press release contains "forward-looking statements" within the meaning of Section 27A of the Securities Act of 1933, as amended, and Section 21E of the Securities Exchange Act of 1934. Although forward-looking statements in this release reflect the good faith judgment of management, forward-looking statements are inherently subjected to known, unknown risks and uncertainties that may cause actual results to be materially different from those discussed in these forward-looking statements, including but not limited to our ability to maintain our website and associated computer systems, our ability to generate sufficient market acceptance for our products and services, our ability to generate sufficient operating cash flow, and general economic conditions. Readers are urged to carefully review and consider the various disclosures made by us in our reports filed with the Securities and Exchange Commission from time to time which attempt to advise interested parties of the risks and factors that may affect our business, financial condition, results of operation and cash flows. If one of more of these risks or uncertainties materialize, or if the underlying assumptions prove incorrect, our actual results may vary materially from those expected or projected. Readers are urged not to place undue reliance on these forward-looking statements, which speak only as of the date of this release. We assume no obligation to update any forward-looking statements in order to reflect any event or circumstance that may arise after the date of this release.
Contacts:

World Health Energy Holdings, Inc
511 Avenue of the Americas #710
New York, NY 10011

1-212-884-8395

For Tel quotes

OTC Live Quote
1-855-732-0051
www.OTCLiveQuote.com