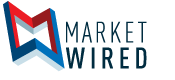 MULTIMEDIA UPDATE - Papyrus Launches Designer Collaboration Series; Features Exclusive Card Collections by Notable Fashion Designers
Globally Recognized Fashion Designer, Lela Rose, Debuts First Custom Line in Series
/EINPresswire.com/ -- CHICAGO, IL--(Marketwired - August 16, 2016) - Papyrus, the social expressions company known for its premium, handcrafted paper goods, announced today a new fashion designer collaboration series in creative partnership with world-renowned fashion designers. These collaborations mark the first time a fashion design house and greeting card brand have come together to develop a custom greeting card collection. Lela Rose, the American fashion designer widely regarded for her elegant aesthetic and fresh point of view, brings her sophisticated yet modern style to this inaugural Papyrus designer collection.
Rose's debut card and gift collection will be exclusively available in all New York City Papyrus stores and select retailers beginning this September, launching during New York Fashion Week, as well as at papyrusonline.com. In October, the collection will expand to all Papyrus locations and retailers. For a list of store locations, visit: papyrusonline.com.
"The fashion designer collaboration series is a celebration of the commitment Papyrus has to the arts, including a focus on the fashion industry, quality craftsmanship and trend-forward design," said Christy Kaprosy, President of Papyrus-Recycled Greetings. "We are delighted to have Lela Rose's elegant line lead the first Papyrus fashion designer collaboration program, and we are excited to bring more fashion designers to our loyal customers in the future."
The collection, which draws inspiration from some of Rose's recent runway designs, consists of 16 cards and five gift accessories, including gift bags, gift tissue, roll wrap and a gift tag set. Handcrafted details, such as textured fabric, lace, embroidery, metallic threads, sequins and beading, are used throughout the collection to seamlessly integrate the attention to fine detail that is essential to Rose and Papyrus.
"I'm thrilled to be the first designer to collaborate with Papyrus on their exclusive new fashion series," said Lela Rose. "This is a unique way to showcase our designs, silhouettes and prints, and extend the brand into a new category."
Rose's high-profile clientele includes First Lady Michelle Obama; Duchess of Cambridge, Kate Middleton; and Gwyneth Paltrow, Jessica Chastain and Emily Blunt, among other prominent women.
"Lela Rose's aesthetic captures a modern and cosmopolitan lifestyle through her rich fabrications, sculpted silhouettes and brilliant use of color," said Diana Ruhl, Executive Vice President of Brand and Creative at Papyrus. "This partnership allows us to elevate our fashion-forward offerings by enabling our customers to gift pieces of art that reflect their unique sense of style. We hope this new collection inspires special card-sending moments and know that some of our fans will want to save a few of their own as keepsakes."
To help celebrate the launch, as well as the longstanding Papyrus partnership with "New York Fashion Week: The Shows," Papyrus and Lela Rose are hosting an online sweepstakes to win a trip for two to the Papyrus Experience this fall. The winner will receive two invitations to Lela Rose's exclusive Fashion Week event during the Spring 2017 New York Fashion Week held in New York City this September. To enter, please visit http://www.refinery29.com/papyrus-lela-rose-nyfw-sweepstakes
For more information on the fashion designer collaborations, please visit https://www.papyrusonline.com/collection/lela-rose and join the social conversation with Papyrus on Instagram @papyrus with #PAPYRUSxLelaRose.
ABOUT PAPYRUS-RECYCLED GREETINGS, INC.
PAPYRUS-Recycled Greetings, Inc. is a social expressions company based in Chicago, IL. The company combines the artistic and innovative craftsmanship of Papyrus with the unexpected, original designs of the Recycled Paper Greetings independent artist family, creating the perfect greeting cards and gift-giving products for all of life's ordinary and extraordinary moments. Consumers can find PAPYRUS-Recycled Greetings products in retailers across the country. To learn more, visit http://www.prgreetings.com.
ABOUT LELA ROSE
Lela Rose, the New York City-based, American fashion designer widely regarded for her elegant aesthetic and fresh point of view, continues to redefine a sophisticated, yet modern lifestyle with her expanded, designer ready-to-wear-and bridal offerings. Today, her eponymous collections, which are predominantly produced in New York City, span a complete range of modern designer separates for day to occasion -- including dresses, coats, jackets, tops, skirts, pants and knits, as well as clutches and jewelry -- exuding casual luxury and refinement. In addition to the ready-to-wear offering, the Lela Rose bridal collection is an exquisitely designed offering of bridal gowns and complementary accessories. The spirit of the Lela Rose brand is driven by the entrepreneurial designer and her passion for style, design and décor. Rose, now a published author, released her first book, Prêt-à-Party, in 2015, which focused on her love of style and entertaining. The Lela Rose ready-to-wear, bridal and bridesmaid labels are sold nationwide in specialty stores; bridal and bridesmaid boutiques; and premium retailers including Bergdorf Goodman, Neiman Marcus, Saks Fifth Avenue, Net-A-Porter, Nordstrom, and Bloomingdale's; as well as the Lela Rose flagship boutique in Dallas, Texas. The brand is also sold internationally through specialty stores in Canada, the United Kingdom, Russia, Korea, Japan, and the Middle East; as well as online at lelarose.com. Follow Lela Rose on social media at instagram.com/lelarose; facebook.com/lelarose; and, twitter.com/lela_rose.
Image Available: http://www.marketwire.com/library/MwGo/2016/8/16/11G110732/Images/LelaRose-43f17a1482d6a3d9947d855585ea6dc0.jpg
Image Available: http://www.marketwire.com/library/MwGo/2016/8/16/11G110732/Images/LelaRose2-66c65c6a395b86d0a3e423e01d136006.jpg
Image Available: http://www.marketwire.com/library/MwGo/2016/8/16/11G110732/Images/LelaRose3-f4d24f7a78f084f79b70ace57324f376.jpg
Image Available: http://www.marketwire.com/library/MwGo/2016/8/16/11G110732/Images/LelaRose4-57b76be8ecab82b496d94b1988e3bc96.jpg
MEDIA CONTACTS:

Kelsey Labrot
MullenLowe U.S. for Papyrus
kelsey.labrot@mullenlowe.com
Tel: 617-226-9836

Tricia Starr Dudley
Lela Rose
tricia@lelarose.com
Tel: 212-947-9204 ext. 7322