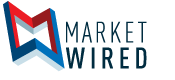 CarFinance.com Rebrands, Expands Beyond Non-Prime Auto Loans
/EINPresswire.com/ -- IRVINE, CA--(Marketwired - August 16, 2016) - In the belief that buying a car should be a freeing and empowering experience, CarFinance.com, a leading provider of direct to consumer auto loans via the web, today launched the company's new brand identity. The company's new logo and tagline, "Drive Away Happy," reflect the evolution of the company into a broad spectrum lender that extends beyond its historical focus on non-prime auto loans.
"At CarFinance.com, delivering an excellent user experience when getting an auto loan has always been at the core of our company's culture," said Samuel Lopez, Vice President and General Manager of CarFinance.com. "Our new tagline communicates that commitment not just to our associates, but to our customers as well." The new brand was launched across all of the consumer-facing touching points, from the company's website to all of its marketing materials, social media presence, and online tools.
In addition to the new branding, new improvements to the CarFinance.com website were also introduced, including an improved credit application and enhanced mobile usability. "While our brand and logo are how our customers recognize us, what sets us apart from other online lenders is the power and usability of the programs and tools we offer our customers," said John Koehler, Vice President of Product Development.
Working closely with parent company Flagship Credit, CarFinance.com also introduced its Military Lending Program on its website, providing increased visibility to the growing program. "CarFinance.com is honored to offer the Military Lending Program to our men and women in uniform on our website," said Lopez. "The program has always been key to our mission to provide an excellent experience to all of our customers," added Lopez. "The program offers an expansive dealership network, dedicated service teams, and loan terms personalized to meet the needs of the service member." Since Flagship first moved into military lending in 2012, the Military Lending Program has financed over $185 million in auto-loans.
The changes introduced today mark the beginning of the company's efforts to build the leading platform for direct to consumer auto loans online. "Over the next several months, CarFinance.com will introduce new products and tools that continue to improve the user experience and deliver on our brand promise for all of our customers, partners and dealers," said Lopez.
About CarFinance.com and Flagship Credit Acceptance LLC
Headquartered in Irvine, California and authorized to do direct lending in 46 states, CarFinance.com is the direct auto lending solution by Flagship Credit Acceptance. Managed by a diverse team of industry leaders, CarFinance.com's direct to consumer lending platform is dedicated to delivering a best-in-class user experience for consumers looking for a new or used auto loan, or refinancing their existing auto loan. From the easy to use online credit application through the final funding process, the entire process can be completed virtually online directly with CarFinance.com. Each customer's information is kept private, safe and secure. See what customers are saying on social media by visiting CarFinance.com's Facebook and Yelp pages.
Flagship Credit Acceptance LLC (http://flagshipacc.com), headquartered in Chadds Ford, Pennsylvania with offices in Irving, Texas, Phoenix, Arizona, Irvine, California and Indianapolis, Indiana, helps credit-challenged auto shoppers secure financing through partnerships with primarily franchised auto dealers and through its direct lending site, CarFinance.com. Flagship Credit has successfully grown its portfolio to $2.9 billion in managed receivables. The Company currently purchases indirect auto contracts from a nationwide network of over 9,400 dealers and originates direct to consumers in 46 states.
For additional information contact:
Blair Rohlfing
Harris, Baio & McCullough
(215) 440-9800
blair@hbmadv.com