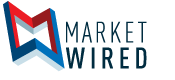 Stellar Loyalty and Splick.it/ONOSYS Partner to Deliver Pre-Integrated Cloud Solution for Next-Generation Mobile Restaurant Experience
Helps Restaurants Overcome Integration Hurdle With Best-In-Class Complete Solution and One-Team Approach
/EINPresswire.com/ -- CHICAGO, IL--(Marketwired - August 16, 2016) - Today at the Connect Mobile Innovation Summit, Stellar Loyalty, the consumer relationship company with a mobile-best SaaS loyalty solution, and Splick.it/ONOSYS, a leading restaurant solutions provider for mobile ordering, announced a partnership to provide the only complete and pre-integrated solution for the next generation restaurant experience. The two companies have joined forces to provide an end-to-end "one-stop" solution to help restaurants more effectively acquire, engage, transact with, retain and reward their loyal customers seamlessly across all channels. The joint solution will be demonstrated at the Connect Mobile Innovation Summit in Chicago, August 15-17, 2016.
Mobile technology continues to rank as a high priority for restaurant brands as consumers increasingly expect to engage and transact with brands via mobile channels. In fact, CRM/loyalty and mobile/digital software are among the top 2016 technology priorities and the fastest growing investment areas for restaurants, according to Hospitality Technology's 2016 Restaurant Technology Study.
"We recognize the frustration and challenges that restaurants face trying to free up budget from system maintenance to effectively invest in innovation such as mobile, loyalty and customer engagement," said Stellar Loyalty CEO and Co-Founder Kevin Nix. "Together with Splick.it/ONOSYS, we are stepping up with a 'one-team' approach to take on the integration effort and minimize the vendor and technology complexities."
Until now, to acquire the full suite of restaurant mobile technologies, brands were forced to manage multiple vendors, expending valuable time and energy coordinating and integrating the various technologies. With this partnership, Stellar Loyalty and Splick.it/ONOSYS can now provide a truly seamless solution for mobile ordering, loyalty, payment, real-time customer data, 1:1 marketing, feedback and more, all under one umbrella. This new full-service cloud solution offers restaurants a faster time to market, lower cost of ownership, best-in-class capabilities and unmatched flexibility.
"We've watched the restaurant technology industry evolve from a collection of single technology providers to brands now demanding a fully integrated suite of mobile technologies from a single vendor," explained Splick.it/ONOSYS CEO and Founder Rob Taylor. "No longer will brands need to spend all their time trying to get their different mobile ordering and loyalty technologies to work together, nor will they need to compromise on state-of-the-art technology. We are excited to partner with Stellar Loyalty, who brings extensive CRM and loyalty experience from their executive involvement at Siebel Systems."
Both Splick.it/ONOSYS and Stellar Loyalty are sponsors of the Connect Mobile Innovation Summit and will be demonstrating the joint solution and sharing details with attendees. Also at the event today, Splick.it CMO Kevin Sanders will be moderating a session on "Driving Adoption: How to Get Customers to Download (And Use!) Your App" with executives from Dunkin' Donuts, Pita Pit and HealthTrust. On Wednesday morning, August 17, Stellar Loyalty CEO Kevin Nix will host brands for a "Brain Exchange" on "Mobile Consumer Engagement: Frictionless & Immersive Experiences."
ABOUT SPLICK.IT/ONOSYS
Splick.it/ONOSYS (http://splickit.com, http://onosys.com ) is a leading SaaS technology platform for restaurants providing branded and hosted mobile, tablet and online ordering, payment, loyalty, analytics and 1:1 marketing tools. With its recent acquisition of ONOSYS, a veteran developer of fully customizable, enterprise-level online ordering systems, the combined forces solidify the industry leadership of both brands and help restaurants of any size transform their ordering experience with scalable growth and seamless consumer interactions.
ABOUT STELLAR LOYALTY
Headquartered in Silicon Valley, Stellar Loyalty is a fast growing consumer relationship company with a mobile-best SaaS loyalty and engagement solution. The company's mission is to bring delight and value to every consumer experience by enabling brands to instantly recognize, engage and reward their loyal customers across the network of digital, physical and human interactions. Founded in 2014 and funded by InterWest Partners and TDF Ventures, Stellar Loyalty is privately held with offices in North America, Europe and Asia. For more details please visit www.stellarloyalty.com or follow Stellar Loyalty on LinkedIn, Facebook and Twitter @StellarLoyalty.
Stellar Loyalty is a trademark of Stellar Loyalty Inc. All other brands, products or service names are or may be trademarks or service marks of their respective owners.
* Source: Hospitality Technology, Restaurant Technology Study 2016
Image Available: http://www.marketwire.com/library/MwGo/2016/8/16/11G110685/Images/2016_Restaurant_Technology_Study-b2337e34a09d86fcb2f6737b0e1f6b8c.jpg
Image Available: http://www.marketwire.com/library/MwGo/2016/8/16/11G110685/Images/Stellar2-6afc0b9376e4ad348ed4faf17b9617f8.jpg
Contacts:
Sue Parente
Tier One Partners for Stellar Loyalty
sparente@tieronepr.com
(781) 642-7788

Kevin Sanders
Splick.it/ONOSYS
ksanders@splickit.com
(208) 771-1724